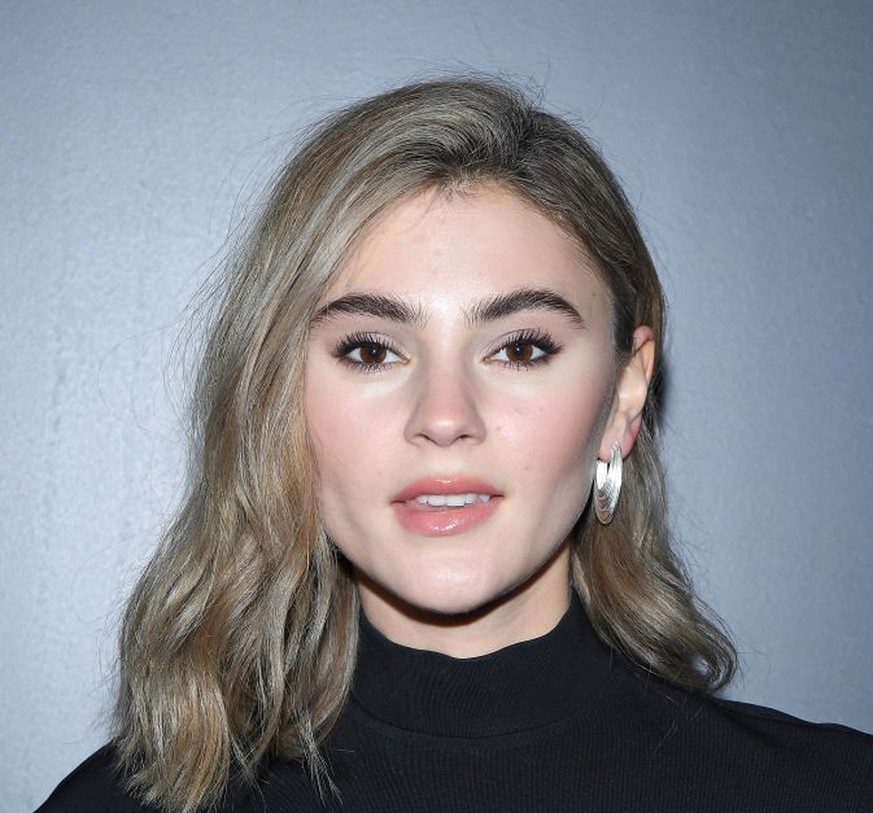 Stefanie Giesinger experienced a bad few hours on Wednesday.image: getty images
A few nerve-wracking hours lie behind Stefanie Giesinger. Agitated, the influencer launched a desperate call for help to her 4.7 million Instagram followers on Wednesday morning.
"I ran half-naked through Berlin without shoes," said Stefanie Giesinger still visibly agitated in her Instagram story. "I screamed her name and cried my eyes out." She waved at the mirror, "that's how I walked through Berlin": in a green bikini top and casual shorts – without shoes.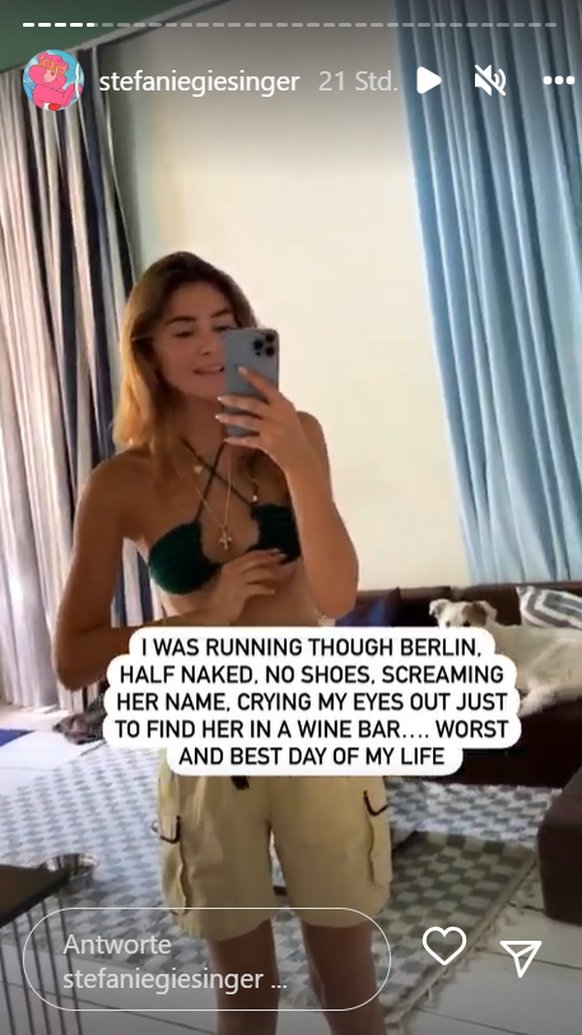 Agitated and scantily clad, Stefanie Giesinger ran through Berlin in search of her dog.picture: instagram / stefaniegiesinger
Because her dog Zaya had escaped. An absolute nightmare for the 25-year-old.
Dissolved and only lightly clad, Giesinger was in Berlin's Prenzlauer Berg on the dramatic search for her pet. The 25-year-old has two dogs with her alleged ex-boyfriend Marcus Butler: Heinz and Zaya.
The latter seems to be a bit more adventurous. The Youtuber also started a call for help via social media, which was shared many times. Stars like comedian Ines Anioli supported the two in their search.
Dog Zaya chose a special place
As she shared the story with her followers, doggie Zaya sat relaxed on the couch, seemingly unfazed by the excitement she caused the model.
Hours later, she was able to give the all-clear: The four-legged friend had been found – and not just anywhere. In her story, the former "GNTM" winner tells of the "worst two and a half hours of her life".
The model was very worried for several hours, "and then she just chills in the best wine bar in Berlin", Stefanie Giesinger said stunned in her story. Apparently, the owners of the restaurant had started an appeal after the dog ran up to them. For the Kaiserslautern native, it was "the best and worst day of my life".
Stefanie Giesinger speaks out against animal testing
After all the stress about her protégé, the model used the excitement to draw her followers' attention to another topic.
She spoke about animal cruelty through animal testing. In addition, the influencer showed violent photos of abused animals in her story. She added a petition to convince her fans of the cause. "Does it end now" and "Every signature counts" wrote Stefanie Giesinger.
(ckh)
Source-www.watson.de