Superstar Adele can only move to a limited extent. At her New Year's Eve performance in Las Vegas, she explained to the audience why.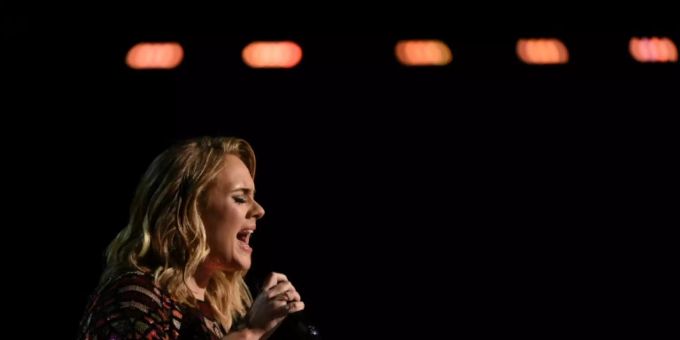 the essentials in brief
Adele has struggled with chronic back pain for a long time.
At her show in Las Vegas, the singer could barely walk.
She has a really bad sciatica, she explained to the fans.
British superstar Adele (34) has physical ailments. She spoke about the pain when she performed on New Year's Eve as part of her "Weekends with Adele" show in Las Vegas.
Throwing t-shirts into the crowd, she said, "I've got two more, I just have to go to the other side of the stage. Right now I'm waddling because I have really bad sciatica," Adele added. The video was published by «Daily Star».
It's not the first time Adele has spoken out about struggling with chronic back pain. The 'Hello' hitmaker told The Face in 2021: "I had my first herniated disc when I was 15 because I sneezed. I lay in bed, sneezed, and my fifth disc flew out."
In January she had her "sixth herniated disc", the artist continued at the time. "And then when I had a cesarean, my body was useless."
The singer continued, "I've had back pain for half my life. It keeps flaring up, usually due to stress or a stupid attitude." She also admitted at the time that the significant weight loss helped with her back problems.
More on the subject:
New Year's Stress Adele

Source-news.google.com