TEGUCIGALPA, HONDURAS.- The catracho and Japanese seasoning now delight the palates of the capital thanks to the entrepreneur Milgian Giron and your business 'Sushi Wings House'located at the first entrance of the Kennedy neighborhood.
"We started with 2,500 lempiras, a borrowed fryer and a fridge with a gas leak," the young woman recalled with a laugh to THE HERALD INSPIRESHowever, he never imagined that his risky idea would have the success it enjoys today.
Varieties of sushi, surimi (crab meat), shrimp, chicken and crispy are on the menu. In addition, chicken wings with barbecue sauces, honey and mustard, buffalo and Yakuza, a house specialty that incorporates a variety of Japanese ingredients. On the other hand, the exquisite ramen soup stands out.
Likewise, the options adapt to different tastes with hamburgers, potatoes with bacon and chilinachos that promise a flavor bomb even for the most demanding.
Impulse
THE HERALD INSPIRES learned that this innovative business has generated at least 12 jobs, including talented people and the entrepreneur's brothers, Walter and Walkidia Girón, who have played a fundamental role by contributing their knowledge in the kitchen, cash register and customer service areas .
"Sushi Wing House is my baby, it is that beautiful creation that God has given us. We have cried, we have laughed with my sister because she is the one who has always believed in me. Right now we are small, but if we look back a year we have done a 180 turn, "she confessed.
In their social networks they find them as Sushiwingshouse.hn and they can place their orders at home on WhatsApp (+504) 3290-4127. They are also active on the different shipping platforms and accept payments in cash, cards and bank transfers.
His plans include opening a new local 'Sushi Wings House' in the country's industrial city, as word of mouth recommendations are spreading more and more throughout the Honduran territory.
Who is Milgian Giron?
The 30-year-old from the capital has been a lover of cooking since childhood, although she honed her talent after the arrival of covid-19, a phenomenon that hit the Honduran economy, including that of Girón. "The pandemic was hard on us, but it helped us create new marketing strategies to improve and find a way out. Above all with faith in God", said the also graduate in Banking and Finance.
Girón, -like many entrepreneurs– She does not have a fixed work schedule and no bedtime, but since before achieving her dream, it was clear to her that this type of effort would be needed, which for her represents motivation and inspiration for her offspring: her siblings.
His sympathy with Japanese food came after a trip he undertook for sports reasons to Taiwan, which was the beginning of a daring idea that caused happy stomachs and personal satisfaction.
"I invite you to support us and help us fulfill those dreams. By trying our dishes you will be helping us savoring the best food in Honduras in the Japanese catracho style. We know that you will love our seasoning, and we also make them with all the biosecurity measures," the capital city concluded.
IT IS OF INTEREST: Daniela Sánchez, the sampedrana who is inspired by motherhood to create ingenious designs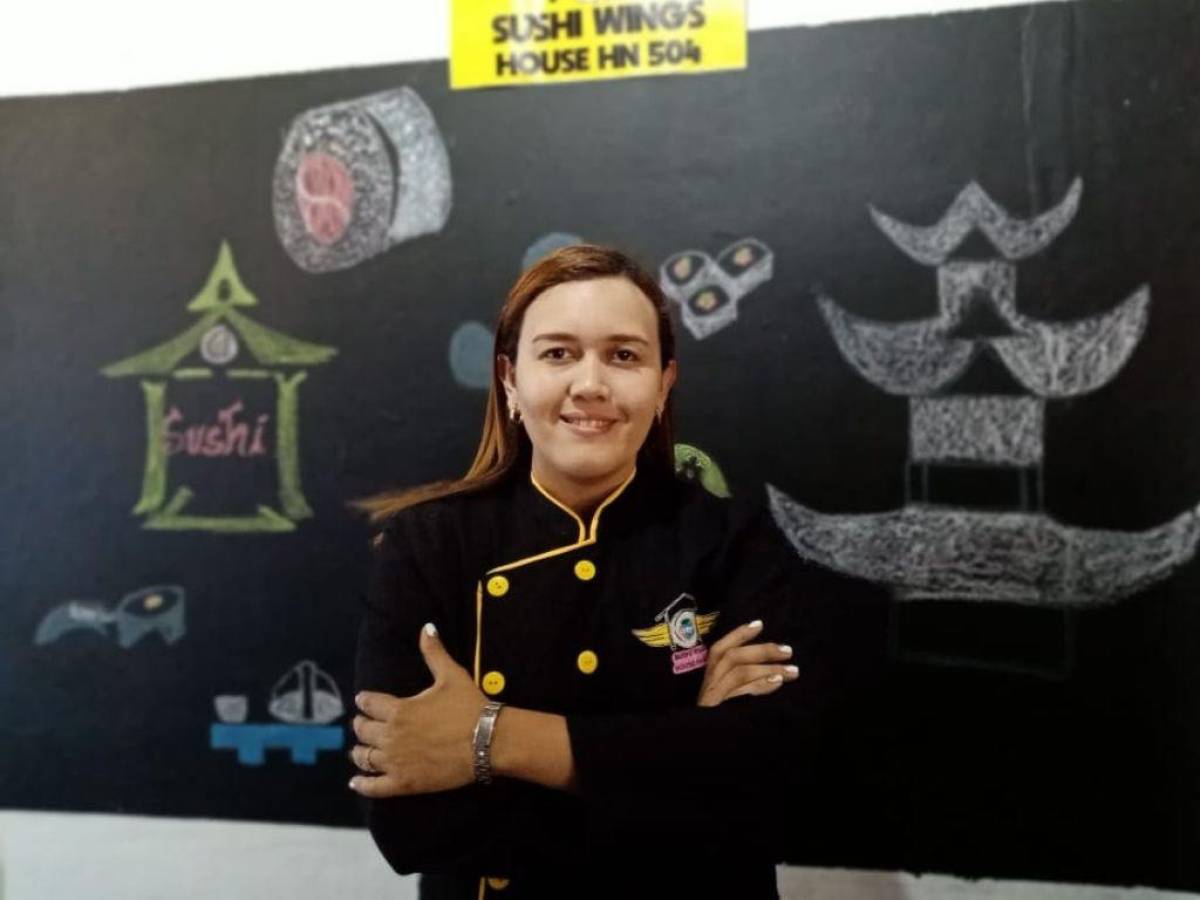 Source-news.google.com