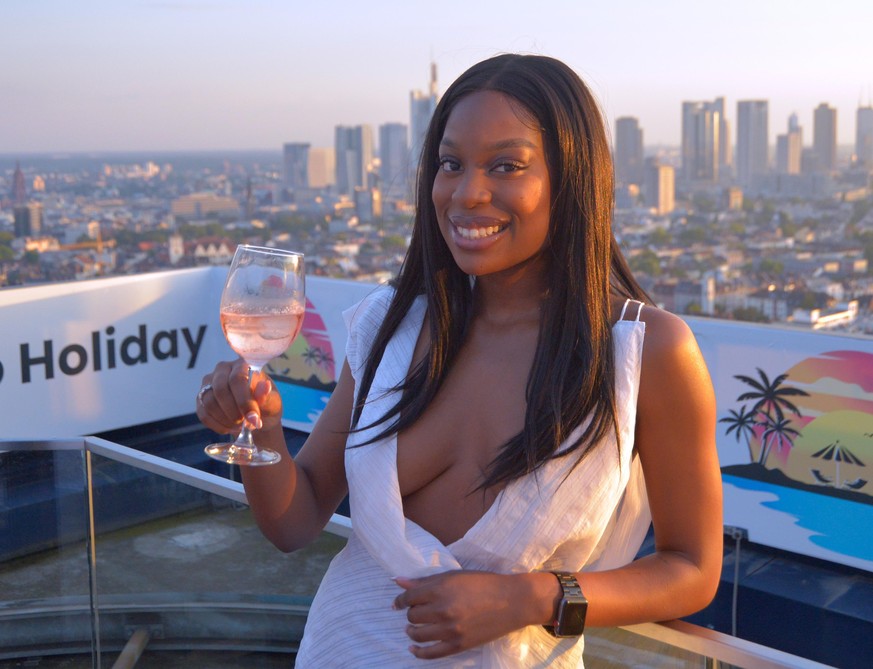 Linda the new Bachelorette? The 27-year-old doesn't believe in it. Image: Press and Business Service / Bernd Kammerer
Who will be the next Bachelorette? In the meantime, every candidate for this role must meet an important criterion: She must have previously been a contestant on The Bachelor. In the past five years, only Melissa Damilia has fallen out of that pattern. Jessica Haller (formerly Paszka), Nadine Klein, Gerda Lewis and most recently Maxime Herbord, on the other hand, were first "Bachelor" candidates and only then were they allowed to distribute roses themselves as a bachelorette.
It is therefore reasonable to assume that in 2022 a well-known woman from RTL's "Bachelor" cosmos will again be used as a TV bachelorette. A possible candidate for this post would be Linda Nobat. She was a participant in Niko Griesert's season in 2021 and was among the last four candidates. She also gained notoriety this year, because in January she took part in the jungle camp and finished seventh. But she doesn't think she's eligible to be a bachelorette herself, and for a sad reason.
Linda Nobat doesn't think she's going to be Bachelorette anytime soon
With "celebrity flash"Linda spoke about whether she could imagine becoming "Bachelorette". But the 27-year-old is sure that she does not need to ask herself this question. "I don't think that's gonna happen! I don't think I can be Bachelorette", she replied confidently. She then gave the reason for her assumption:
"The problem is the color of the skin. It's very sad, but that's how it is: Germany is not ready for a black Bachelorette!"
She went on to say that Germany was not yet ready to feature a black woman as the main character. You can tell by the fact that there haven't been any yet. "It's just like that," Linda commented dryly on this fact.
In theory, however, she would like to be a bachelorette: "It would be nice, great and cool! I know I have a lot more potential than any woman they've put up there." At the same time, she added that this did not apply to Gerda Lewis. The 29-year-old was a "mega woman," said Linda.
(swiss)
Source-www.watson.de