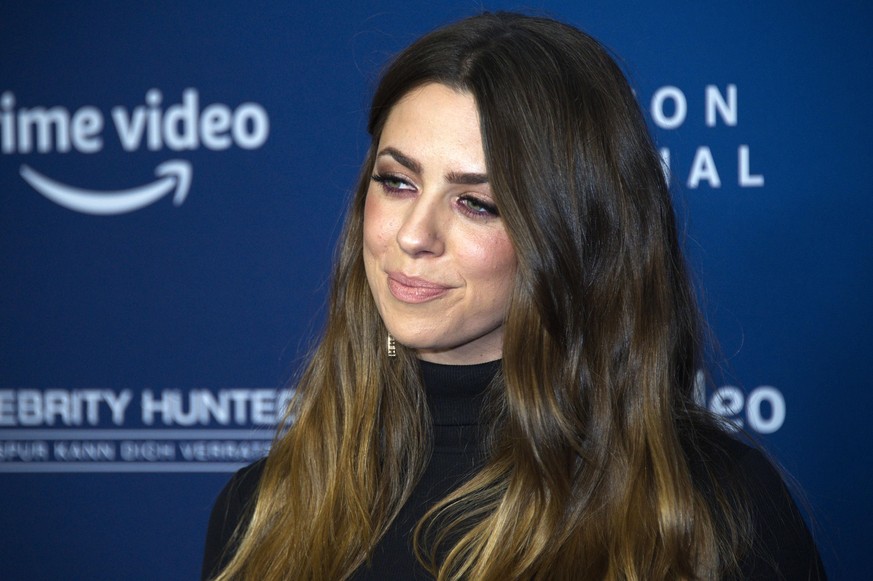 Vanessa Mai commented on the revelations of "ZDF Magazin Royale" on Instagram.Image: Geisler-Fotopress / Christian Behring/Geisler-Fotopr
It has long been a mystery to many fans: Why hasn't Vanessa Mai, one of the most successful pop singers in the country, been part of Germany's most famous pop shows for years? Has she possibly fallen out with Florian Silbereisen, who moderates many of the programs? It has nothing to do with the singer and presenter himself, it has now become known. Rather, it is up to Silbereisen's manager. Vanessa Mai revealed this on Instagram – with reference to Jan Böhmermann.
"You asked why I'm no longer on Florian's shows," writes the "melatonin" interpreter in her Instagram story. She links to a video and adds: "The answer is available from 8.30 minutes."
The link in Mais Story leads to the latest episode of "ZDF Magazin Royale". In the video, the team around moderator Jan Böhmermann deals with Silbereisen manager Michael Jürgens. The "Godfather of Schlager" (quote Böhmermann) has developed a kind of monopoly position in the industry through booking and production of the Silbereisen shows, it says.
"No one dared to talk openly about Michael Jürgens' business in front of the camera," says Böhmermann, whose team says it has asked all the big hit labels and many artists. Only artist coach Soeren Janssen is quoted on the show as saying: "Michael Jürgens is the biggest player in the hit industry on TV and that's why nobody wants to mess with him." Otherwise there was silence.
Vanessa Mai does not seem to hold back such concerns. "Micha, I actually like you, somehow, but a lot of things weren't cool", she writes in her Instagram story, apparently addressed to Michael Jürgens in this context. What exactly the singer means by that, she does not explain. She only says: "There are rules in all areas, but that doesn't mean that I personally have to stick to them. To everyone else: Do what you think is right and what suits you. It didn't work out for me."
Vanessa Mai had her last appearance on Silbereisen on January 13th, 2018 on the show "Schlagerchampions – the big festival of the best". At the moment it doesn't look like there will be more to come.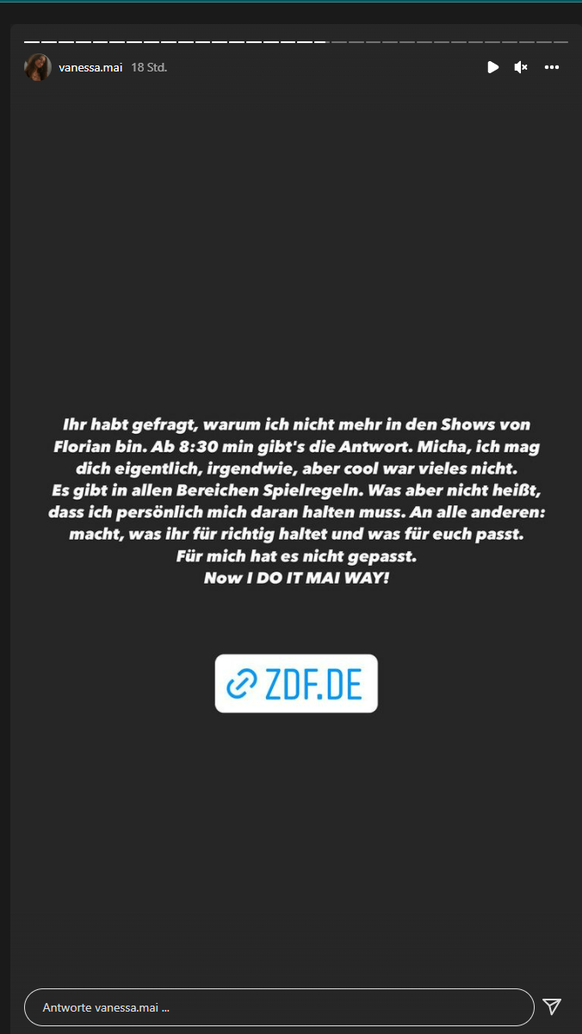 Vanessa Mai comments cryptically on the Silbereisen manager.screenshot/instagram/vanessa.mai
(nick)
Source-www.watson.de