With all the pain in her soul, the actress from "Rosario Tijeras" agreed to have her extensive hair touched, at the request of one of her new characters
The actress and businesswoman Bárbara de Regil started 2023 with several projects on the map.
And it is precisely because of one of these that she had to change her look and allow a specialist to get her hands on her long hair.
Read also: Gloria Trevi calls accusations of child abuse against her "false"
The transformation process was recorded by the Mexican and shared in a clip that she posted on her Instagram account.
In this you can see the statuesque actress from her arrival at the room until when she returns home and shows herself to her partner and her daughter Mar.
"It would be the MOST easy! Tell them I feel incredible with this change (I had to do it for work) and I realize how easy it is to cheat on networks, you think that the lives of others are perfect and that EVERYTHING is happiness and NOT. LA net…", reads at the beginning of the text with which he accompanied the video.
NOT. Seeing how her beautiful, long and lush jet black hair was trimmed was not easy for the actress. But as she explains it, she had to do it for work.
It may interest you: VIDEO. Maité Perroni reveals that she is pregnant
"It's hard for me to have my hair so short 😭 I'm not going to lie, I'm never going to lie, nor am I going to tell you wow such a drastic change in look and I feel brutal, no, the vdd doesn't feel like me," he emphasized in the post in question.
But the most frustrating thing for De Regil was that when he got home neither his partner -Fernando Schoenwald- nor his teenage daughter noticed the cut at first.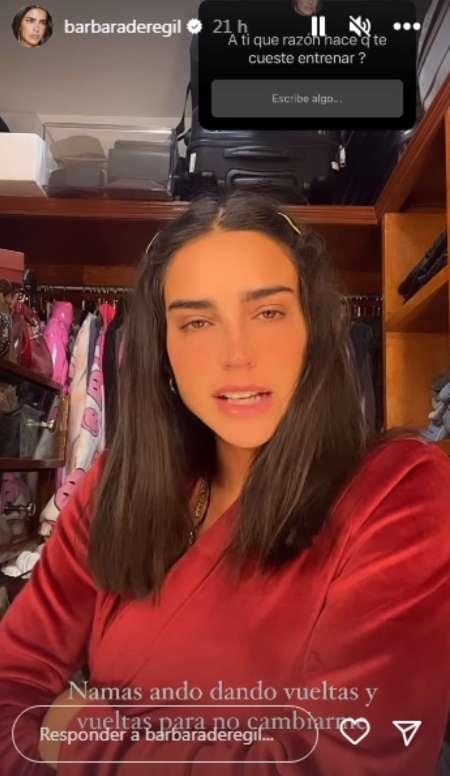 The reaction of both, when confirming the actress's change of look, was recorded in the clip that she shared on her IG and that already accumulates more than 133,000 likes and 2,524 comments in a period of 24 hours.
The haircut will allow Bárbara de Regil to become "Tamara", her new character, of which there are no more details yet.
RETURN TO THE HOME PAGE
Source-news.google.com