The television presenter has stirred up her thousands of fans with a publication on social networks in which she expressed that she closes 2022 with the best news of her life.
A couple of days ago the Salvadoran presenter Larissa Graniello He left his thousands of fans intrigued on social networks with a publication in which he assured that he was closing the year 2022 with "the best news of my life."
And it is that after not revealing what this news was about, her fans began to speculate that the famous could be pregnant, although that is no more than a rumor, since she has not yet confirmed or denied it.
The publication was made on December 14 and read: "This year was probably one of the most difficult of my life, I also think that I did not achieve many goals that I wanted and I failed several dreams… 🙏🏻 But doing a self-examination I I realized that I met others who were not on that list displayed by me. And I wanted to share this with you because many times we measure ourselves with the highest standard and that daily requirement does not allow us to see all the beauty that we have created in places or situations that we never imagined".
It may interest you: "I am retiring from TV": Tenchis Céliber says goodbye to Salvadoran television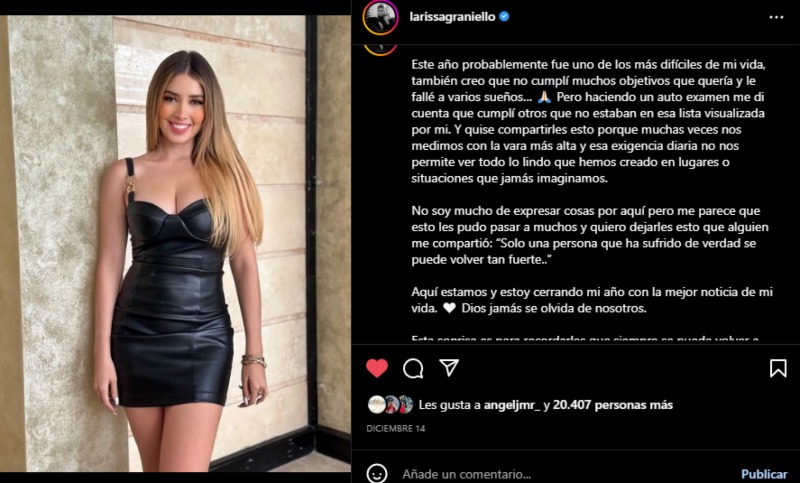 And he continued: "I'm not much of expressing things around here, but it seems to me that this could happen to many and I want to leave you with this that someone shared with me: "Only a person who has really suffered can become so strong." here we are and I am closing my year with the best news of my life. 🤍 God never forgets us".
The publication aroused curiosity among her fans, who commented: "The best news of her life she says… 👶 ?", "Are you pregnant?", "Could it be that she is pregnant", "That will be the best news for everyone", " You are still very beautiful", "Larissa is pregnant".
In other publications they have also written: "Congratulations!! May God bless that pregnancy, for that baby, may God bless that love with her boyfriend, the best Christmas present.
Others are waiting for the famous to deny or confirm these assumptions on their social networks.
Also read: Yanira Berríos assures that she and her dance do not go out of style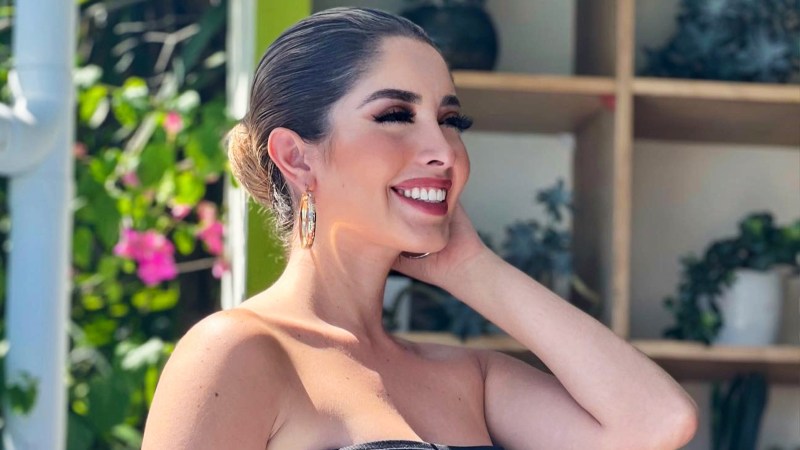 Source-news.google.com