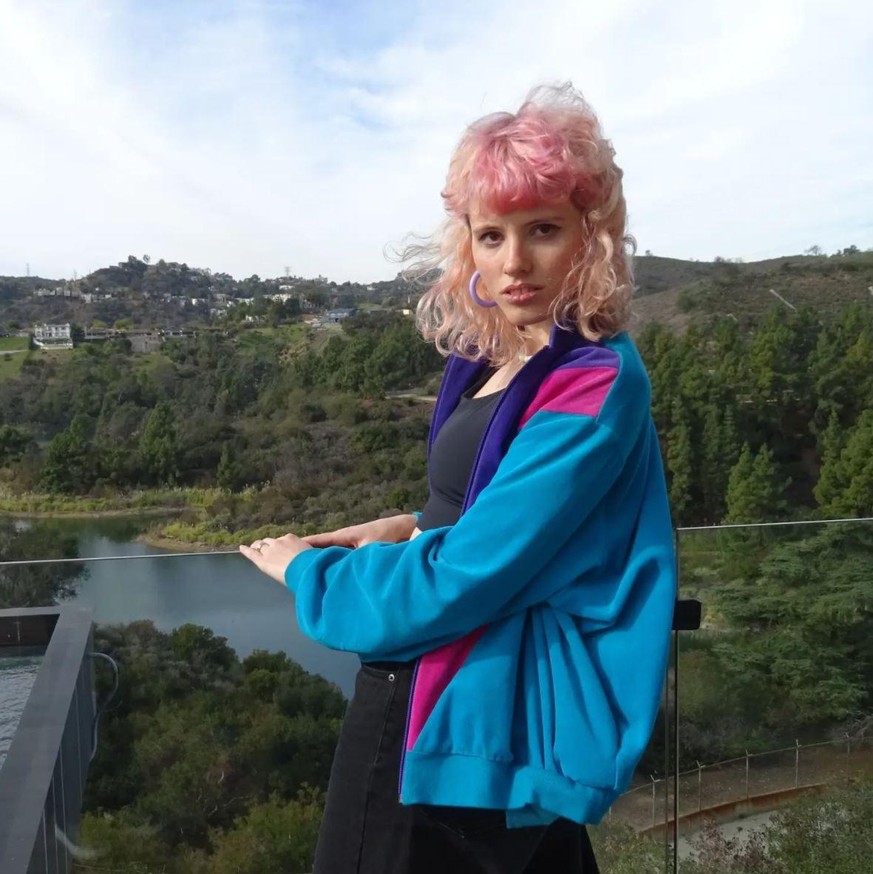 "GNTM" candidate Viola felt uncomfortable and overwhelmed during the comp card shoot.Image: Screenshot / Instagram / viola.gntm22.official
03/23/2022, 17:0703/23/2022, 17:08
Probably the most polarizing candidate this year for "Germany's next top model" is Viola. Shortly after the start of the 17th season of Heidi Klum's talent show, there was speculation about her: Her rather unusual appearance outside of the model norm and her awkward nature made fans suspect that satirist Jan Böhmermann could have smuggled her into the show. He had already done a similar campaign with "wanted daughter-in-law".
When Viola was able to get rid of the rumors, she was already struggling with the next problems on the ProSieben show. After all, her grown-out hairstyle and her washed-out hair color, with which she started the format, would have been the ideal prerequisite for Heidi to style her properly. But Viola went away empty-handed and had to deal with her look in the current, seventh episode. She now reported on Instagram how uncomfortable she was with the important sedcard shoot without a reasonable look.
Viola would have liked a styling change urgently
The so-called sedcard is the model's business card, so to speak: casting agencies and designers can use the various photos to get a first impression of the model in question. The models selected by Heidi had already been styled for the shoot for these important pictures – Viola was left out. Now she remembered the photo session with a bad feeling:
"On that day I also wished very much again that I simply had an even hair color or simply no roots. Or a different haircut or a re-cut haircut. I had a little down in styling because of it."
And indeed: On her sedcard, Viola looks a little disheveled – her pink hair color has faded noticeably and her hairstyle has largely grown out. Why did Heidi decide against a makeover? She is perfect the way she looks, explained the chief juror to the disappointed candidate in the previous "GNTM" episode.
"GNTM" candidates have had very few individual shoots so far
But Viola also had respect for the sedcard shoot for another reason: the candidates, although they are already in episode seven, have not had any real individual shoots. The 21-year-old was critical of the photo situation in the current season:
"We've never had a real shoot. We had the poster shoot, it really wasn't about you and the funny thing where we were supposed to be pulling a rope laughing hysterically. Well, I'll skip that for now."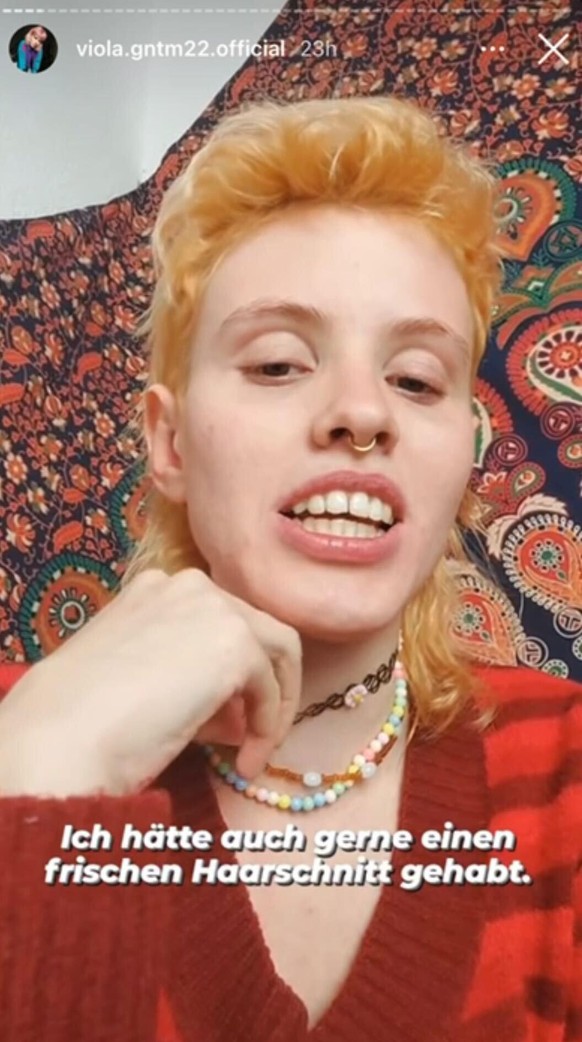 Viola has now apparently changed her hair on her own.Image: Screenshot / Instagram / viola.gntm22.official
When creating the sedcard photos, other things were required than those that the candidates had practiced in the model villa. Viola summed it up: "I just felt very overwhelmed and uncomfortable, which you could see in the pictures."
The coming weeks will show how much success she will have with the photos at future castings. There are still 17 candidates in the race, so it's still completely open who will ultimately become "Germany's next top model".
(cfl)
Source-www.watson.de