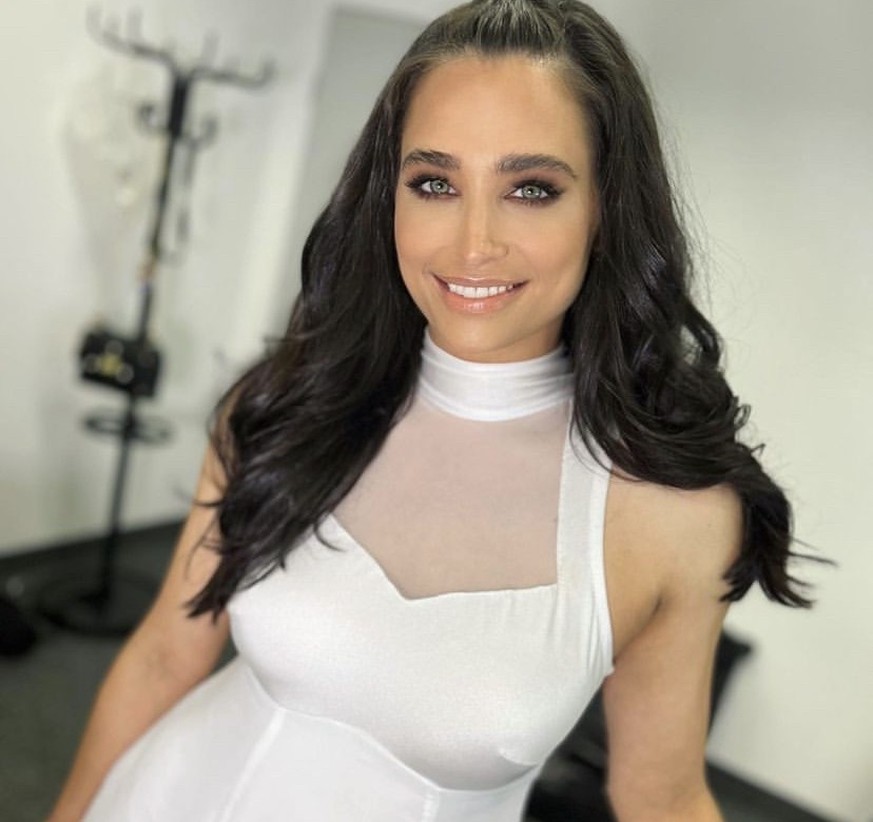 Amira was now surprised by her husband Oliver Pocher.Image: Instagram / Amira Pocher
Amira Pocher turned 30 on September 28th. This was also celebrated extensively. She not only threw a birthday party herself, but was also surprised by husband Oliver Pocher with a huge party. The presenter is a self-confessed fan of Christmas. So the motto was quickly found.
For her sake, the comedian threw a Christmas birthday party at the end of September. In the latest podcast episode, the couple spoke about the celebration, to which well-known personalities such as Otto, Evelyn Burdecki and Joyce Ilg also appeared. Incidentally, a ski hall was rented in Neuss especially for this purpose, so that the guests could even go tobogganing.
Amira Pocher raves about her surprise party
Oliver Pocher planned Amira's birthday well in advance. She didn't notice any of this and was only surprised that nobody really responded to her on her actual day of honor. "None of you gave me a card. Did I miss something? That can't have been it now", she said in the podcast. She was "slightly disappointed" by the behavior. Pocher saw the whole thing like this: "Disappointed is a bit of an understatement, you were really angry."
Weeks ago, Amira's best friend would have told her that she had to keep Friday free because she wanted to spend time alone with her that evening. Because of the children that would hardly be possible. All she knew was that she should put on a Christmas jumper. Finally they drove to the location, Amira wore a blindfold. When she was in the ski hall, the 30-year-old was allowed to take it off and saw who had come for her.
Amira said about this moment: "Suddenly you all stood there and at the same time 'Last Christmas' was played. I couldn't stop watching. Suddenly I was standing in a ski hall in Neuss. There were so many people there, mine Family, your family, my grandpa, my grandma have come. You just organized a Christmas birthday party for me for weeks. It really blew everything up." During the preparation time, Pocher already felt as if he were leading a double life.
Amira further: "I would never have thought of that and never expected that. It was the coolest, really the coolest thing I've ever experienced besides the birth and wedding." Otto even appeared in his specially created Christmas jumper. Stars like Motsi Mabuse, Mathias Mester, Victoria Swarovski or Janin Ullmann didn't make it in time either.
Many celebrities were also at the party
In addition to Joyce Ilg, Luke Mockridge and Faisal Kawusi also appeared. The comedian said: "We relate to each of the people. Anyway, I'm someone who's also very loyal and I don't give a shit." It is important for him not only to be a friend in fair weather, but also in situations when things don't go quite so well.
In any case, Amira noted: "I've grown new this week too. I'm so overflowing with this gratitude that I have so many people around me doing so many things for me. You can't buy people who do you who like to drive 1000 kilometers for you, who fly to be there, who put on Christmas sweaters in September and celebrate with you in the ski hall. That was the greatest gift for me to see that I have to do something right in my life, that a few people like me after all. Even if a lot of people think I'm a huge asshole and I'm a total brute."
Pocher immediately straddled and emphasized: "That's me, that's my part. That's what people think about me, not about you. They all think you're cool, everyone thinks you're great. That's why everyone comes."
Source-www.watson.de