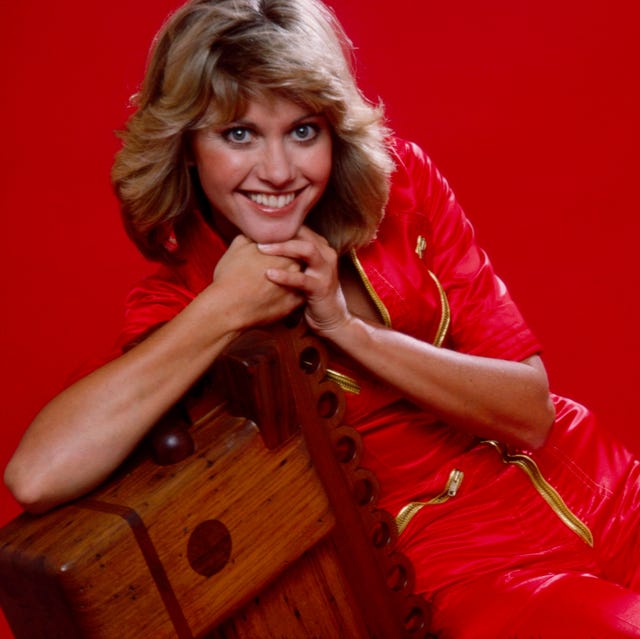 Walt Disney Television Photo ArchivesGetty Images
---
We fell in love playing Sandy in 'Grease', her great role on the big screen and to which we can always go to remember her. Olivia Newton-John He has died at the age of 73, after a hard fight against cancer that lasted for three decades. The actress's fans have filled her star on the Walk of Fame with flowers after hearing the news from her husband John Easterling: "Olivia Newton-John passed away peacefully at her ranch in Southern California this morning, surrounded by family and friends. We ask everyone to respect the family's privacy during this very difficult time."
'Grease' It is one of the best musical movies in history and surely you have seen it a thousand times. That was undoubtedly the great springboard for the interpreter, but her career started much earlier. We remember and celebrate her life with a selection of lesser known photos of Olivia Newton-John, a brave woman with a voice that opened the doors of fame for her.
She was born in Cambridge (UK), but as a child she moved to Australia with her family. In her teens, she won a talent show and formed a girl group Soul Four. In 1970 she made her debut with 'Tomorrow', a science fiction musical film about extraterrestrials. A year later, she released her first album 'If not for you' and then 'Olivia' and 'Let Me Be There' would come, among others. As a curiosity, in 1974, she participated in the Eurovision Song Contest with the song 'Long Live Love' and came in fourth position. Shortly after she would release her third album 'If You Love Me' and thus she was making a name for herself in the world of song. She garnered 4 Grammys.
In 1978 'Grease' arrived and together with John Travolta he starred in this musical love story that was nominated for Best Song at the Oscars, although he did not win it. In 1980 she premiered 'Xanadu' and there she met her first husband Matt Lattanzi with whom she had her only daughter Chloé. She would then maintain a relationship with Patrick McDermott until she met her current husband. In recent years, she has combined roles in films such as "A Wedding of Death" or "Sharknado 5" with activism.
Advertising – Continue reading below
In 1968, a very young Olivia began to stand out in the world of music.
A year before releasing her first album, the artist was already shining on stage.
During his performance at the Eurovision Song Contest.
She was always a stylish and vain woman.
During the recording of his first music video for the song 'Follow Me'.
And 'Grease' arrived and that's how passionately he celebrated the premiere with his partner John Travolta.
At the premiere of 'Grease' held at the legendary Studio 54.
In 1981, Olivia released 'Physical' and surprised us with a video clip surrounded by muscular guys and not so much.
During a special ABC musical number disguised as a stewardess.
One of his last images during an interview in 2020.
This content is created and maintained by a third party, and imported onto this page to help users provide their email addresses. You may be able to find more information about this and similar content at piano.io
Advertising – Continue reading below
Source-www.cosmopolitan.com