The designer reissues his most personal album, "Soledad". The author made an impression with "Tendre Banlieue", published for almost thirty years in "Okapi".
From the 1980s to 2000, Tiburcio de la Llave, alias Tito, was one of the leading designers of the magazine for teens Okapi. With his comic Tender Suburbia (1983-2010), he made an impression and was praised for his positive representation of the inner and outer suburbs. Then it suddenly disappeared from the radar, before returning at the beginning of the year as suddenly as it had left, with the reissue of soledad (1983-2002), evocation of the Spain of his childhood.
"I did not see the time pass", confesses the designer. "In recent years, I have felt less obliged to produce in order to produce. I eased off. Before, I was very active. I released an album every year. It's exhausting, an album. It takes a lot of energy." Tito, however, did not remain inactive. "I gave comics lessons in workshops. I did a lot of illustrations."
For ten years, this author, whose stories are firmly rooted in their time, questioned himself. "Instead of persisting with the technique I had learned, I took courses to modestly learn new techniques. I learned to use the graphics tablet. The teacher who taught me was a reader. of Tender suburbs! I'm glad to see the number of readers ofOkapi who do not forget."
"Stories close to real life"
First published in 1982, Tender suburbs is a set of albums, bringing together stories independent of each other, and tackling with tenderness current topics such as adoption, AIDS and the elderly. It also evokes the conflicts of generations, in particular in family secretswhere the son of a comic book collector takes revenge on his absent father by tearing up his autographed original edition of Tintin in the Land of the Soviets.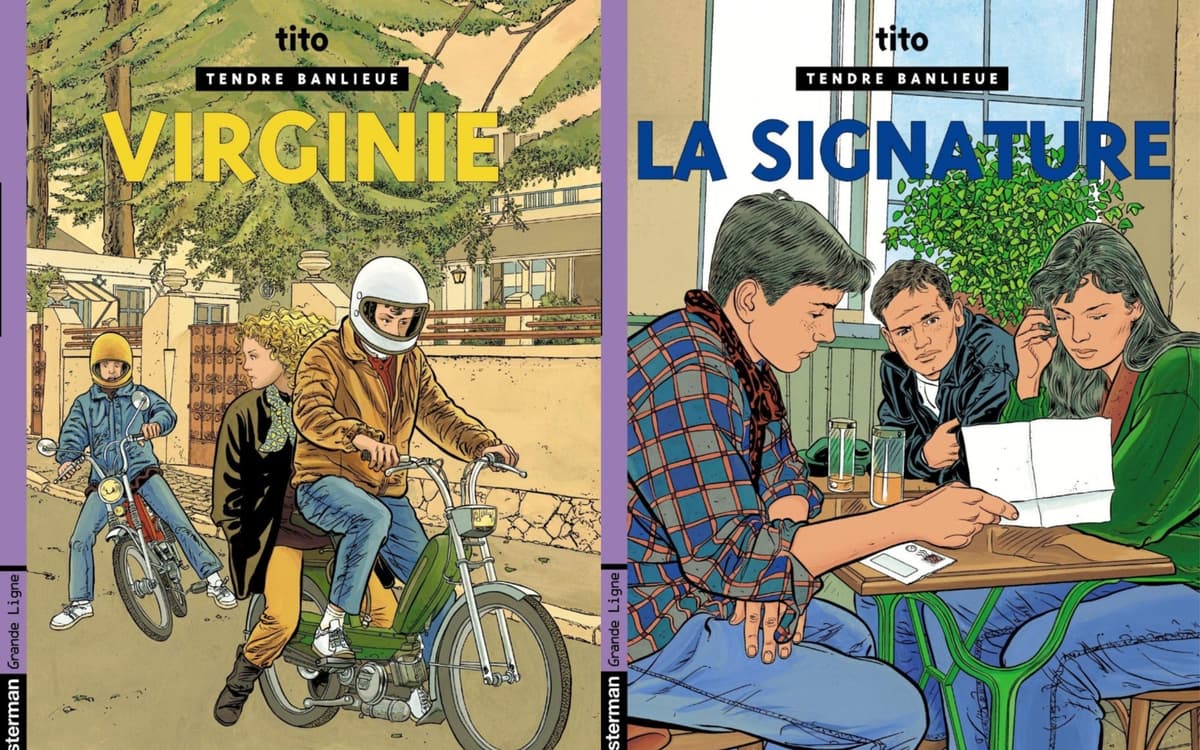 Tender suburbs was originally conceived as a one-shot, but the many letters from readers ofOkapi changed Tito's mind. "Their requests stimulated me a lot. I realized that we could do a second, then a third story to talk about very varied subjects. I found that it was inexhaustible."
WithTender suburbs, Tito shows that we can talk about the suburbs outside the school prism and the legal chronicle. For each album, the designer carries out an important work of reporting on the ground. "My stories are always close to real life. They are not trivial fictions."
"Fear of being redundant"
Despite the success, Tito quits Tender suburbs in 2010, after the publication of the twentieth volume. "I didn't want to pull the rope. I was afraid of being redundant," he says. Tensions with the editor-in-chief ofOkapi, who considers this series outdated filled with good feelings, also got the better of him.
"The newspaper evolved. The editorial staff changed. It asked for themes that I did not necessarily want to tackle. I was asked to do more action. The new editorial staff did not understand the serene and calm side of my stories – when that's what appealed to readers."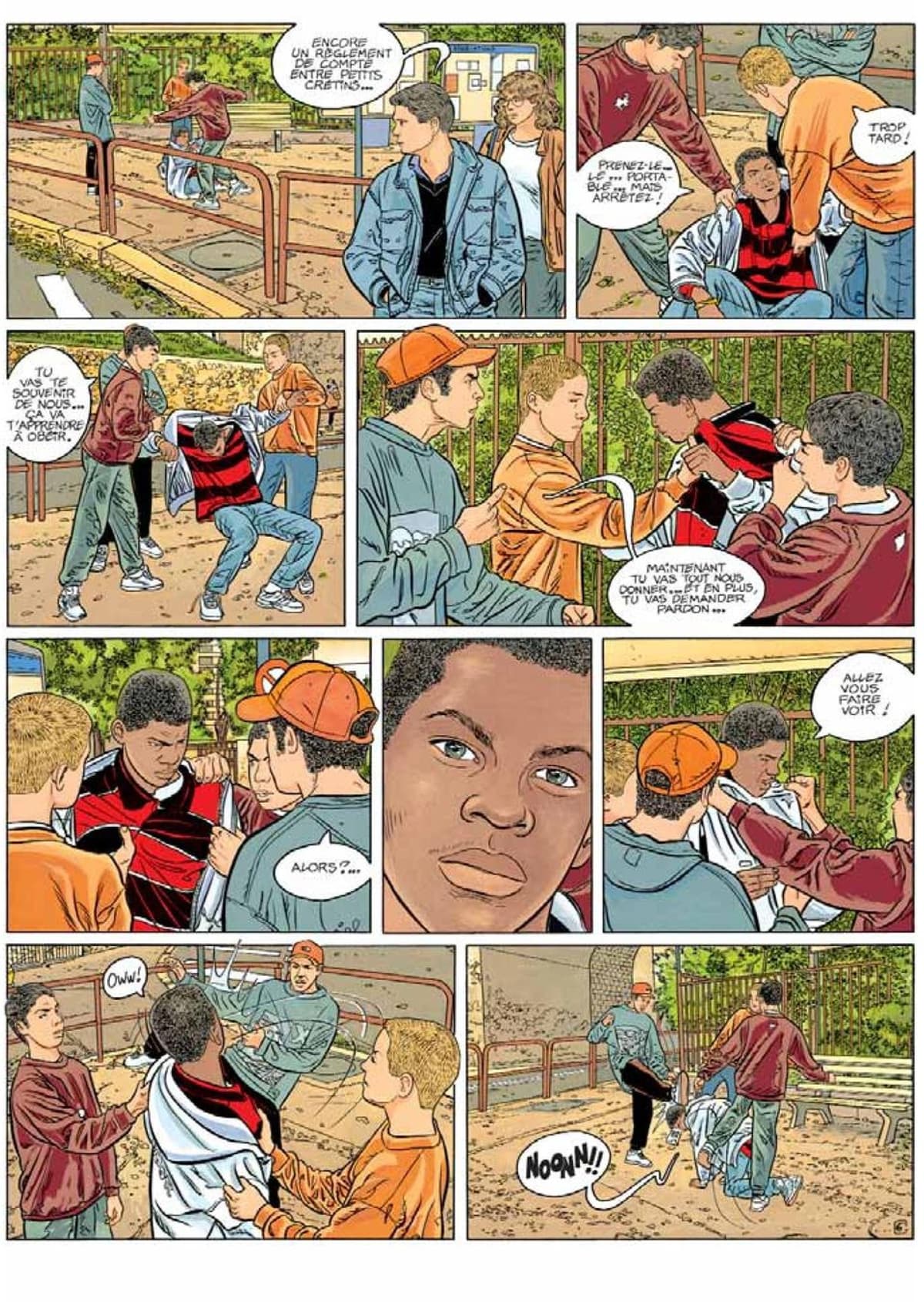 "Embarrassed" by the situation, he refuses to corrupt his series which had been inspired by his adopted city, the garden city of Butte-Rouge in Châtenay-Malabry (Hauts-de-Seine), and witnessed his evolution. "No subject of Tender Suburbia was not done lightly. Either I remained honest and I stopped the series, or I continued it as I wanted." Tito was never afraid to go against the current of fashions and times.
The memory of Spain
In 1983, alongside Tender suburbsTito leaves soledad, a fresco that takes place in an imaginary village in Castile. He evokes his grandfather Tiburcio, a republican resistance fighter, and the ghosts of the Franco dictatorship. When he starts soledadno one in Spain wants to hear about Franco, who held the country under his thumb between 1936 and 1975.
The Spaniards wanted to emerge from the suffocation of the dictatorship. The time was at Movida, Almodovar had his first successes with his crazy comedies. Tito was in France and wanted to keep "as a matter of urgency" the memory of the elders who were disappearing. "At the time when the Spaniards did not want to talk about the civil war, I had enough distance to be able to talk about it. It is a new point of view in Spain, due to my uprooting."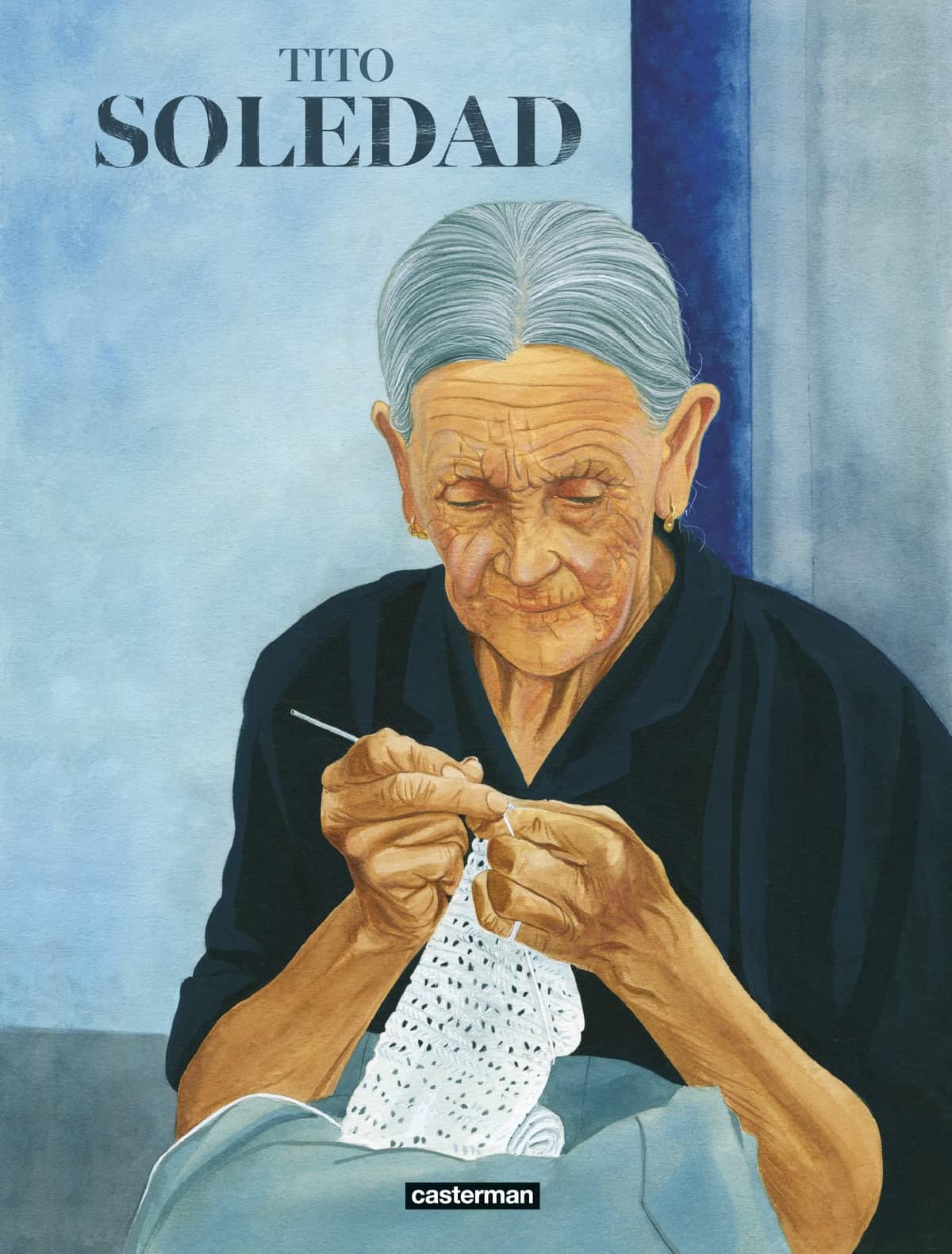 Born in 1957, Tito arrived in France at the age of six. Fascinated by Franquin (Spirou, Gaston), he owes everything to Cabu, who became his mentor, and to Paul Gillon (The castaways of time), another comic star of the time. "I thought he drew children very realistically. I copied him. I tried to imitate him."
Alongside Jean Giraud (blueberry), Tito learns to refine his line, and to make it more realistic. "I already had in mind to make stories close to reality. For the subjects that I approach to be credible, you have to be close to reality and therefore make realistic drawings."
He patiently learns the art of comics, following his grandfather's words to the letter: "You must not be noticed. Do not tell me that my grandson is not doing well things."
"He told me to fit in, that the people who welcome me don't have any problems with me. It was heavy. What he was telling me was sacred. He gave me values ​​that I have tried to transmit through Tender Suburbiabut also through soledad.
And that he will continue to transmit. "It is not impossible that I will start creating again", assures the designer, who has in his bag "two or three scenarios", "fairly close to Spain".
Source- https://www.bfmtv.com/people/bandes-dessinees/le-retour-du-dessinateur-tito-pionnier-de-la-bd-de-banlieue-des-annees-80-et-90_AN-202203270090.html