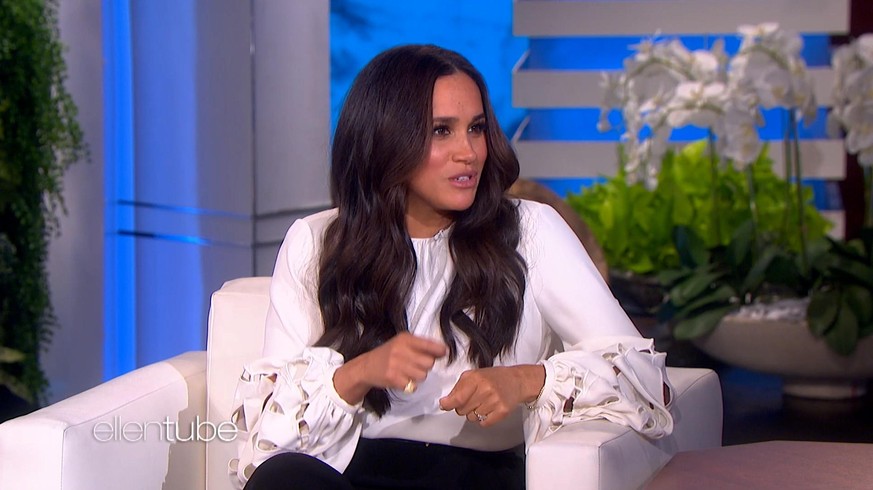 Duchess Meghan will soon be heard regularly in a podcast.Image: picture alliance / Photoshot
Duchess Meghan gets her own podcast. A spokesman for your production company "Archewell Audio" confirmed this to the news portal people.com. So it should start in the summer. However, the spokesman did not give a specific date. What it is about is not yet clear. For a long time it was not foreseeable that the Meghan podcast would work at all.
After all, the Duchess and her husband Prince Harry have had differences in the past with the streaming platform Spotify, on which the podcast is to run. But after Spotify was criticized for its handling of corona disinformation, Meghan and Harry also publicly criticized the streaming servicewith which they had signed a contract worth millions at the end of 2020.
Meghan's first podcast came to an abrupt end
The collaboration between the Royals and Spotify also got off to a promising start. Harry and Meghan made their highly acclaimed Spotify debut in December 2020 with the Archewell Audio podcast. But after episode 1, in which top-class guests such as singer Elton John, presenter James Corden and actor Tyler Perry had their say, the project was over again.
So now Meghan dares the second attempt alone. According to the announcer, more information about the podcast will be announced soon. Meghan and her team are in ongoing discussions with Spotify to minimize the spread of misinformation on the streaming platform.
(nick)
Source-www.watson.de