James Cameron continues to be a hit at the box office. His film "Avatar: The Way of Water" broke the billion mark in just 14 days.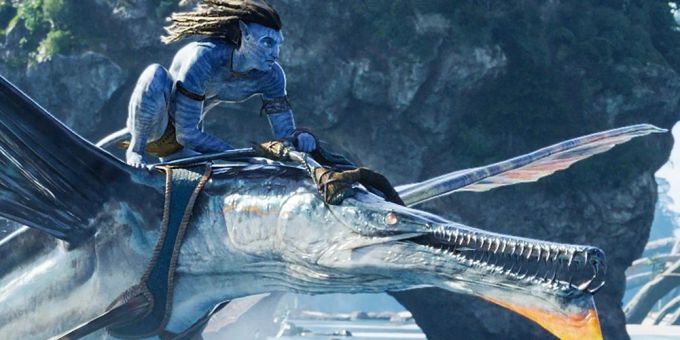 the essentials in brief
The new part of "Avatar" brought in a billion US dollars within 14 days.
The last film to reach this milestone was Spider-Man: No Way Home.
"Avatar: The Way of Water" grossed a total of one billion US dollars at the worldwide box office, faster than any other film this year. After just 14 days, the successor to the mega-success "Avatar – Aufbruch nach Pandora" from 2009 broke the mark, as reported by the industry magazine "The Hollywood Reporter".
"Avatar" sequel reaches milestone as sixth film
The last film to rake in that amount so quickly was the superhero action Spider-Man: No Way Home, which was released in December 2021. James Cameron's (68) sequel is also only the sixth blockbuster to reach this milestone in such a short time. The first "Avatar" part is currently considered the most commercially successful film in cinema history to date.
The second adventure in the series is also a real crowd puller in Germany. According to the Hauptverband Deutscher Filmtheater eV (HDF Kino eV), more than three million visitors have already seen «Avatar: The Way of Water» in the cinema in Germany. No other film in Germany has reached this number so quickly since the beginning of the corona pandemic.
"Avatar: The Way of Water" tells the story of the Sully family more than a decade after the events of the first part. The harmony on Pandora is once again disturbed by the greed of the people. Among others, Sam Worthington (46), Zoe Saldana (44), Sigourney Weaver (73), Stephen Lang (70) and Kate Winslet (47) have taken on some of the roles.
More on the subject:
Hollywood dollar coronavirus cinema

Source-news.google.com