The Bolivian Police proceeded with the arrest of the singer's brother and the organizers of the event who must declare for a failed show.
The concerts of the Puerto Rican singer Don Omar in Bolivia were suspended due to the artist's difficulties in reaching the country, something that led to the arrest of his representative and the organizers of the event, who are accused of "multiple victim fraud."
In statements to the media, the director of the Special Force to Fight Crime (Felcc), Rolando Rojas, reported that those responsible for the organization, including the brother of singer Héctor Landron, were arrested "for investigative purposes."
YOU MAY BE INTERESTED: Shakira and Piqué have not stopped following each other on Instagram
The police chief indicated that "the commitment was that (the concert) was going to take place today (Thursday 19)" since there was already a first cancellation of the presentation that was to be held in the cities of La Paz and Santa Cruz at the beginning of last December.
Rojas indicated that "many people got their tickets" even came from within the country and waited for the event to take place outside the main La Paz stadium.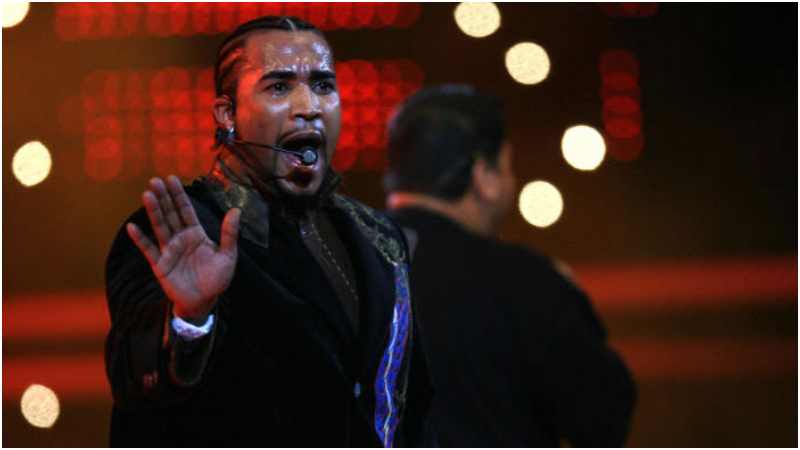 The arrest of the organizers took place after the press conference offered by the organizers of the event to explain the reasons why the singer could not arrive in Bolivia to meet the events in La Paz and Santa Cruz.
ALSO READ: Ricardo Arjona turns 59 and assures that "he does not regret anything"
Héctor Landron mentioned that Don Omar had to take a private flight that would take him from the United States to La Paz, but that the ship that the supplier company offered "did not have" the necessary security requirements, so the payment could not be processed on time. permission to land a new aircraft.
The alternative offered by the singer's brother and representative was to postpone the presentation in La Paz and Santa Cruz for one day, he even mentioned that he himself would stay "as a guarantee" and remarked that "the artist will arrive."
The cancellation of the event caused the annoyance of thousands of fans who outrageously protested against the organization of the event and asked that those responsible "come out to show their faces" for the inconveniences.
The Vice Ministry of Consumer Defense initially announced a fine of approximately $3,400 equivalent in housing development units (UFV) and that it will be pending what the Prosecutor's Office determines.
In June of last year, a similar situation occurred when the concert of the Mexican Christian Nodal in La Paz was canceled a few hours after his presentation, despite the fact that he had previously performed in Santa Cruz.
Source-news.google.com