MEXICO CITY, MEXICO.- A paramedic and an investigative police officer were removed from their positions and linked to the process after allegedly disseminating photographs of the body of Octavio Ocana.
This was reported last Tuesday, through a statement, by the Lexpro Foundation. "Sufficient elements were presented to prove their possible participation," says the text.
According to reports, the defendants, identified as 'Marcelina' and 'Raúl', would have taken the photographs in the morgue and then shared them on social networks, where they quickly went viral.
READ: The day that Octavio Ocaña and Enrique Rocha shared together on screen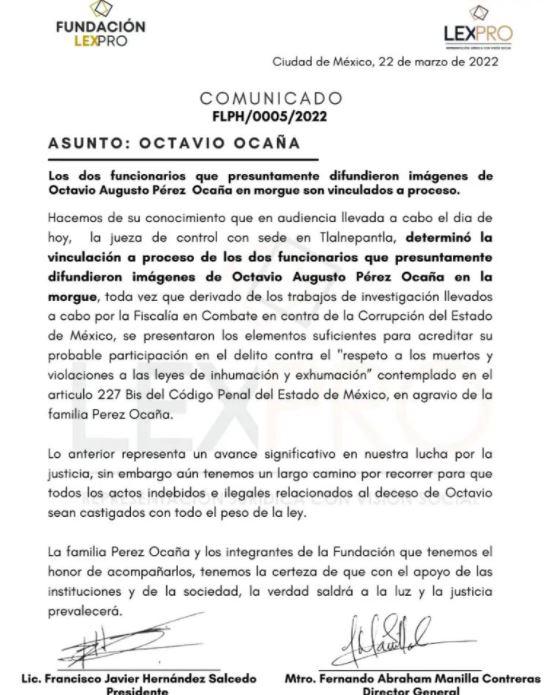 So the former officials are accused of the crime against "respect for the dead and violations of the laws of burial and exhumation", which is contemplated in article 227 of the Penal Code of Mexico.
It is worth mentioning that on March 15, the same Foundation reported that the National Human Rights Commission (CNDH) will follow up on the circumstances in which the protagonist of 'Neighbors' died, since everything indicates that there were violations of his human rights.
Faced with this situation, the Ocaña family has been happy and grateful, as they hope that justice will be done in the case of the actor, who died on October 29 from a gunshot to the head, although a test carried out by his relatives indicates otherwise. .
ALSO: Nerea Godínez tattoos the face of Octavio Ocaña to pay tribute to him
Source-www.elheraldo.hn