The news has caused a stir because some Internet users speculated that Maite got married pregnant.
The news of her pregnancy captured media attention since she announced it. Now she has caused a stir again after not only a photo was leaked showing what Maite Perroni looks like pregnant.
The news of the beautiful image has almost been left out due to something that could have been an imprudence of her friend Dulce María.
Read also: Arturo Carmona tearfully revealed "the dark thought" that led him to divorce Alicia Villarreal
And it is that the ex-rebel offered some statements to the Mexican program Hoy, in which they questioned her about the long-awaited reunion of RBD. And the excitement of her projects was so great that she would have revealed the date of birth of Maite's baby.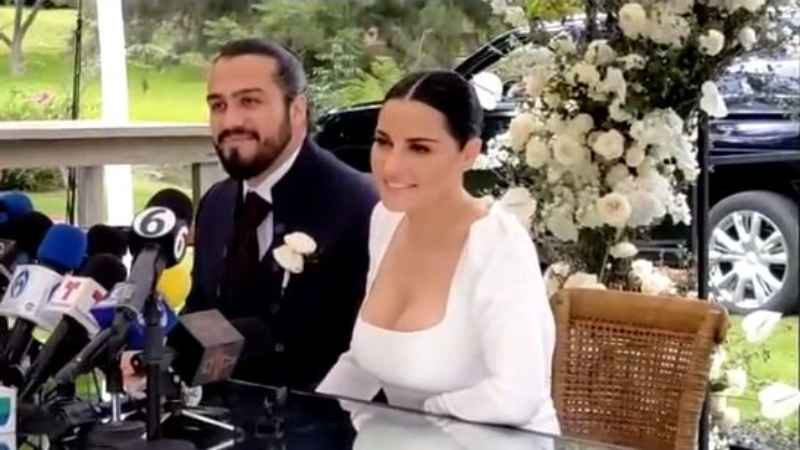 "I am recording a novel, which also makes me very happy. It's called 'I think of you' and it's going to come out in March. I finish recording around April. Mai has to have her baby there more or less… around those dates, "said Dulce.
Continue reading: "I'm worth 2 out of 22": Paparazzi reveals what's behind Shakira's phrase
His words caused an echo among Internet users who immediately speculated that Maite got married pregnant. Something that she would have denied when the rumor broke out in the middle of her wedding.
The followers allege that "they have connected the dots" because in the photo Perroni shows an advanced pregnancy, according to them. At the moment the singer has not commented on the matter.
Source-news.google.com