SAN JUAN PUERTO RICO.- Singer Natti Natasha is not going through a good time, because his fiancé Raphy Pina was sentenced to 41 months in prison for illegal carrying of weapons.
The Dominican has limited herself to talking about the situation, but she did make it clear, during an interview, that she is going to move on and will always support her love. In fact, she hasn't stopped visiting Pina every night since she entered prison.
Through stories of Instagram the interpreter of "The best version of me" shared pictures during his visit to the Metropolitan Detention Center in Guaynaboin Puerto Rico.
READ HERE: The tender message that Raphy Pina dedicated to her daughter Vida after knowing her sentence
"My date every night", he wrote in a first image that he accompanied along with the theme "Another World".
In another story he wrote: "Same place, same time." In another comment he said: "My champion is always here."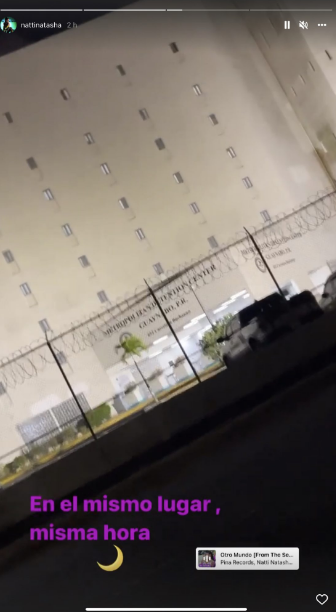 The singer, who has a girl with the music producer, shared with her more than 63 million followers what she does every night for her lover.
In the only interview that Natti has spoken about the situation of her fiancé affirmed that after hearing the news she felt "horrible" and assured that that day was a "nightmare".
"But I know who he is. I have 100 percent confidence in Raphy Pina's innocence," she maintained.
LOOK HERE: Natti Natasha claims to be emotionally affected by Raphy Pina's sentence
"If I have learned anything from Raphy, it is to push forward. That he's not here today, I'm not going to deny that it made me anxious, that I got nervous. But I did not tell him, because I want to show him that I am going to execute everything he has taught me, "he added.
Source-www.elheraldo.hn