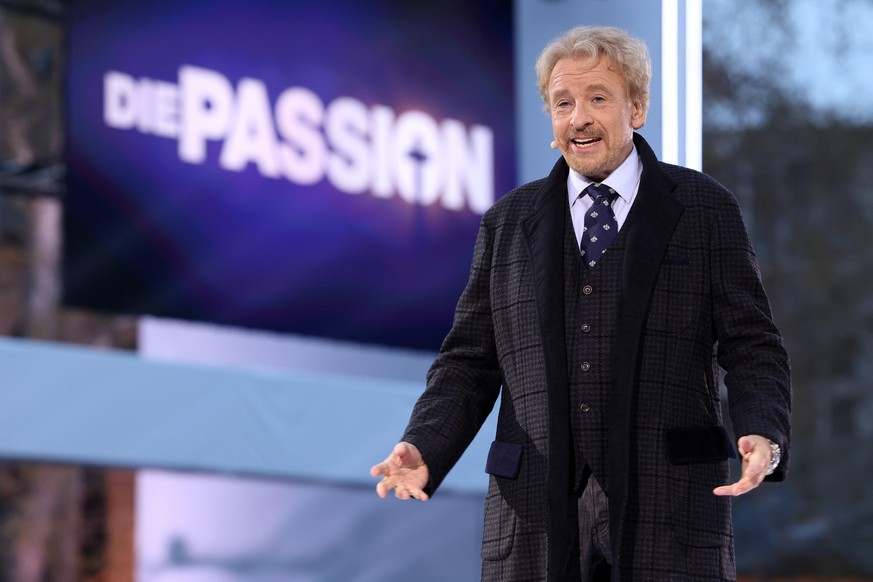 Thomas Gottschalk moderated the live music event "The Passion".RTL / Frank W. Hempel
Two years after the original broadcast date, RTL was finally able to host "The Passion" on Wednesday. In the live music event, the passion of Jesus Christ was retold in a modern guise and framed by German pop songs. Alexander Klaws and Ella Endlich slipped into the main roles of Jesus and Maria. Thomas Gottschalk led through the TV spectacle as moderator and narrator.
"The Passion" has been a hit with ratings in the Netherlands for years. And RTL also attracted numerous viewers to the screens with the contemporary reinterpretation of the passion story of Christ. According to "DWDL" An average of 2.91 million people tuned in to see Alexander Klaws as Jesus. 860,000 of them belonged to the market-relevant target group between 14 and 49 years.
Despite the success of the ratings, "The Passion" was not particularly well received by the audience. People trotted out the televised event via Twitter. Overall, most felt the show was pretty embarrassing. Thomas Gottschalk also commented on the fan criticism.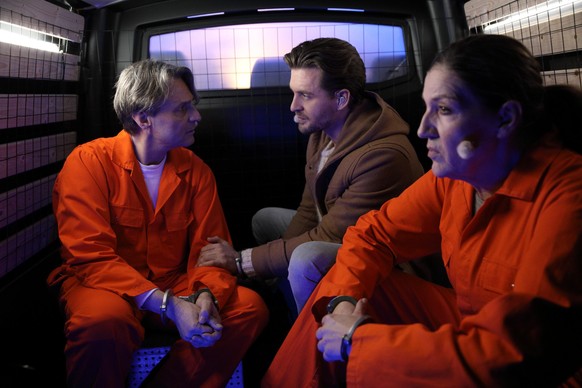 "The Passion" or "GZSZ"? In this scene you weren't always sure.RTL / Frank W. Hempel
Twitter community blasphemes about "The Passion"
There were numerous moments in "The Passion" that aroused feelings of shame in the viewers: Mark Keller, who sings "Through the Monsoon" as Judas, Reiner Calmund as a guest star, who eats a bratwurst next to Klaws/Jesus or the cameo appearance by Wolfang Bahro, in which of course everyone immediately had to think of his "GZSZ" star role Jo Gerner.
The comments on Twitter were correspondingly different. "It may be a very cumbersome method, but I really couldn't have explained the term 'cringe' better to my mother." and "Still a better love story than 'Twilight'", among other things, two users amused themselves. And another wrote: "I only watched 'The Passion' for almost 30 seconds and I find it all disturbing and embarrassing."
It may be a very cumbersome method, but I really couldn't have explained the term "cringe" to my mother any better.#ThePassion

— Gavin Karlmeier (@gavinkarlmeier) April 13, 2022
I confess I only had about 30 seconds zapping yesterday #ThePassion seen. My impression was dated this morning @ENERGYBremen-Moderator aptly described as "uncomfortable".

— 💙💛 Lütte Deern 🏡 😷 💉💉💉 (@LydiaKaPunkt) April 14, 2022
RTL is also planning "The Passion" in 2023
These comments did not escape Thomas Gottschalk either. However, the reactions did not surprise him, as he told "picture" made it clear:
"It was clear to me that such an attempt would be ridiculed on social media. The story was certainly not 'cool' and its outcome was known."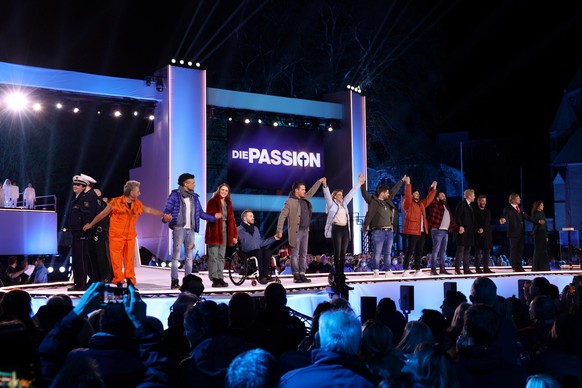 "The Passion" returns in 2023.rtl / frank w. hempel
He would have liked such an experiment "in an increasingly boring TV landscape" with public broadcasters, so one must be all the more grateful to RTL for its willingness to take a risk with something like this, added the "Wetten, dass.. ?" moderator and finally added: "Some things could certainly have been done differently and better, but it was definitely worth the try and I don't regret that I took part."
Will RTL do it better next time? In any case, there will be another performance of "The Passion" in 2023, like that Channel announced. "We dared to do something. That has never happened before on German television and the audience rewarded our courage.", says Managing Director Henning Tewes. However, it is not yet clear who will take on the roles of Jesus, Maria and the other protagonists in the coming year. It has also not yet been said whether the live music event will play again in Essen or in another city.
(swiss)
Source-www.watson.de