An individual who always accompanies Keyri "La Diva de Morazán" almost killed a water vendor who was dancing in the spot with one blow. User ask for his capture.
A burly, tall man almost killed a dancer in the freedom park. A video circulating on social networks shows the moment in which the individual punched the man who happily danced in the place, while the transsexual Keiry gave his show to the public
READ ALSO: Salvadoran cheerleaders impact Mexico with their size and beauty
The attacker has been identified as the person who records the videos for the YouTube channel of Keirycalled "the Diva of Morazán".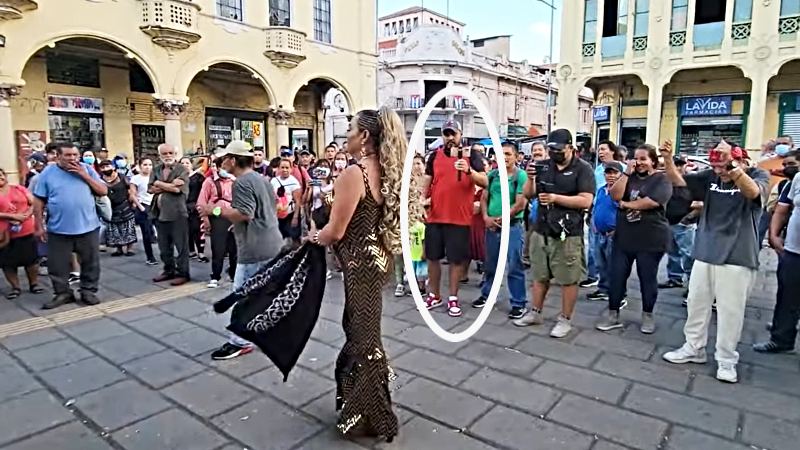 In the audiovisual you can see how the transgender woman moves her body to the rhythm of "Suavecito", by Laura León, while the dancer does it more than a meter from her. Suddenly, the thug asks the water vendor to get out, but he tells him no. Before the dancer's response, Keiry's "bodyguard" approaches the man to unleash all his fury on him. The blow was so strong that it would have knocked the man unconscious.
YOU WILL BE INTERESTED: Yajaira receives a greeting from the PNC patrol speaker
When the images of the violent act were made public, users have asked that the man be captured and face justice.
"Oh Lord! I hope the man is fine and they give the other his punishment", "That one deserves to be arrested", "Jail, justice for that madman", "Justice please! El Salvador is different now, we want to see the end result of that aggression", "Let them take him to jail to see what the authorities do" and "Please, we want to see the 3 Doritos later"commented some users in TikTok.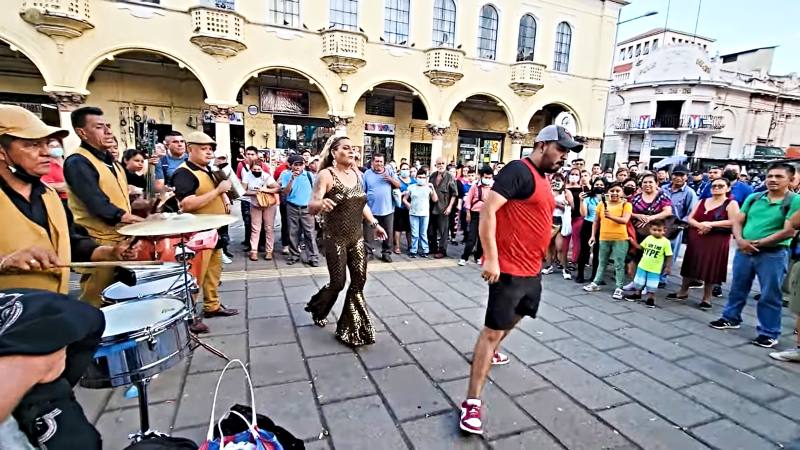 It should be noted that the musical combo that played the song continued to play as if nothing had happened in front of them.
Video of an illustrative and non-commercial nature / https://www.youtube.com/watch?v=e9VBlgjZBWs
RETURN TO THE HOME PAGE
Source-news.google.com