Hollywood
"Top Gun: Maverick" premiere: Tom Cruise makes a grand entrance – in style by helicopter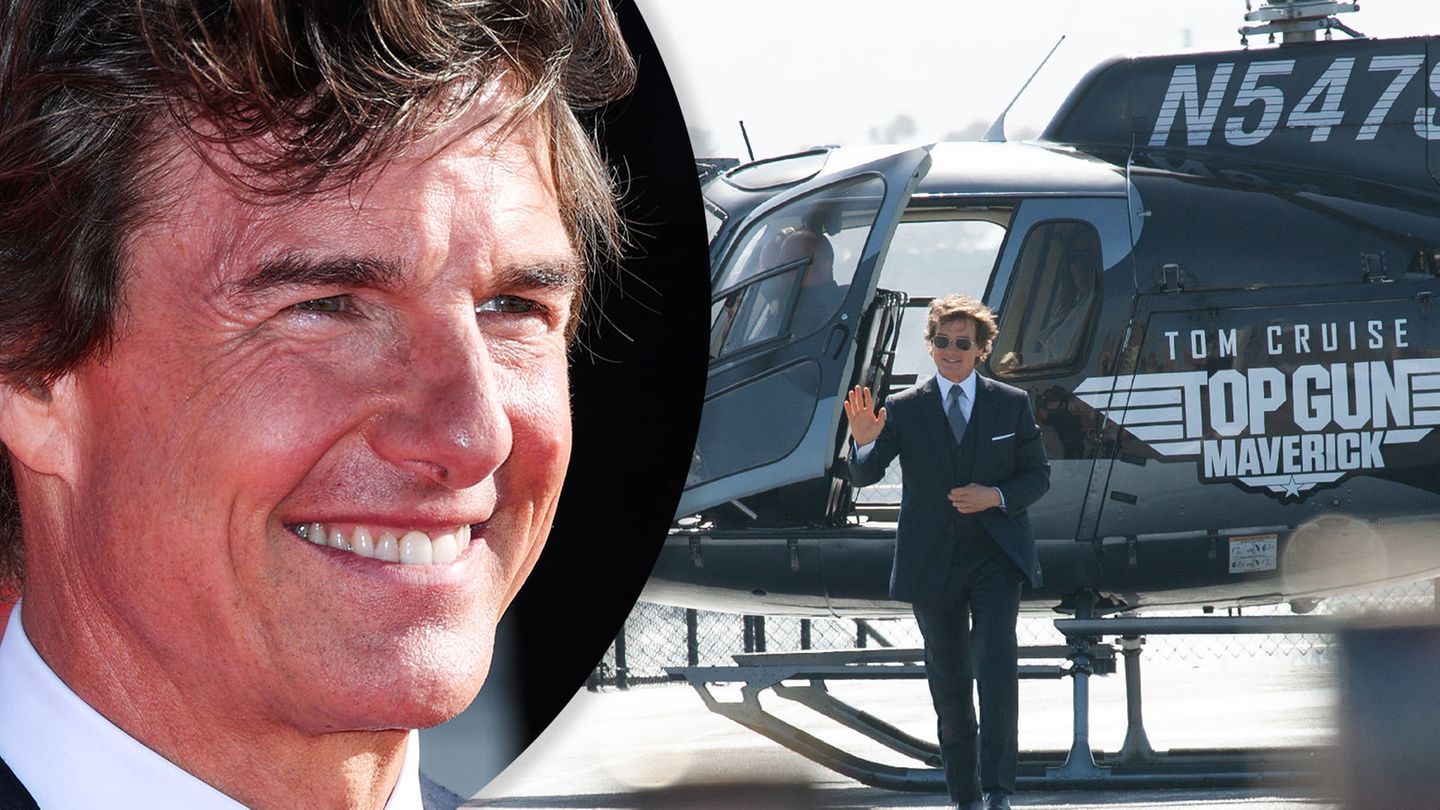 Arriving by air: Tom Cruise is chauffeured to the premiere in a helicopter in the style of the reboot of the Hollywood action classic "Top Gun".
Hollywood star Tom Cruise, 59, appeared ready for the world premiere of "Top Gun: Maverick" – he flew in at the controls of a helicopter on the red carpet. The landing site and premiere location was the legendary US Navy aircraft carrier "USS Midway", which is anchored in the port of San Diego (California) as a museum ship.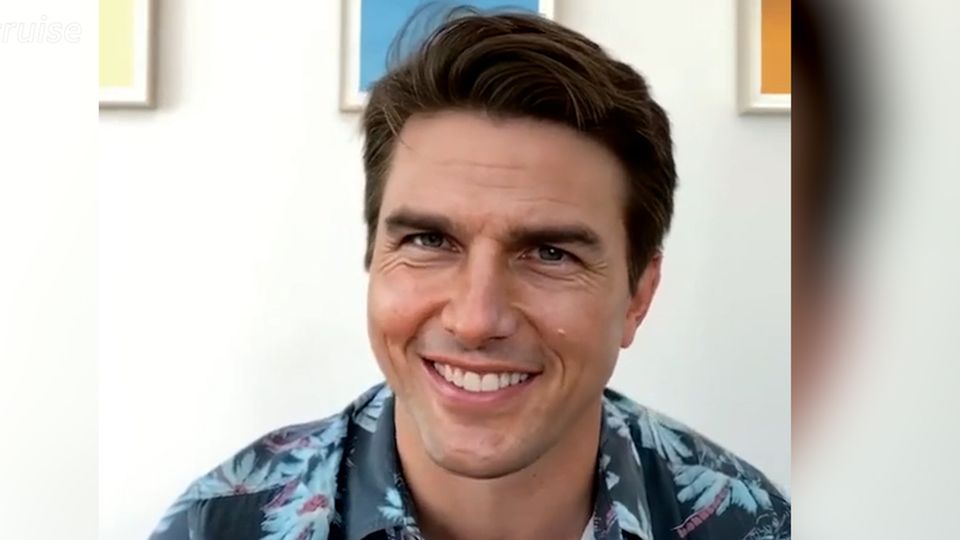 Radiant and confident in a black suit and iconic aviator sunglasses, Cruise emerged from the helicopter and approached the photographers on the red carpet. Under his jacket, the actor also wore a white shirt, light gray tie and black vest. He combined it with black dress shoes made of smooth leather.
Tom Cruise holds a pilot's license

Although Cruise has held a pilot's license himself for nearly 30 years, he did not fly the black helicopter, which had his and the film's name written on it in white letters. "I fly this helicopter, but not today," Cruise confirmed loudly. Entertainment Tonight".
In the sequel to the 1986 blockbuster Top Gun, Cruise reprises his role as former fighter pilot, Pete "Maverick" Mitchell, who is now a flight instructor. The original film meant a lot to his career, Cruise said. The technology is now so advanced that it can offer viewers spectacular film scenes. "But at its core, the film is a drama," Cruise said. He really cares about the characters and the story.
In addition to Cruise, co-stars such as Jennifer Connelly, Miles Teller, Jon Hamm and Lewis Pullman also attended the premiere. Joseph Kosinski ("Oblivion") directed the film. The original was directed by director Tony Scott, who died in 2012. Cruise is also expected at the Cannes Film Festival in mid-May, where "Top Gun: Maverick" will be screened out of competition. The action film will be in cinemas at the end of May.
Sources: "Entertainment Tonight"SpotOn, DPA
km
Source-www.stern.de