It will not be Menowin Fröhlich's first prison sentence.Image: Press and Business Service / Bernd Kammerer
Criminal proceedings against the second-placed "DSDS"-Candidates from 2009, Menowin Fröhlich. The 34-year-old had been driving drunk – and without a driver's license. He had already been sentenced to a one-year suspended sentence, but the public prosecutor's office appealed. And although Menowin and his lawyer were still optimistic before the trial began had shown, it now became clear: The father of six has to go to prison for a year and two months.
Menowin hoped for a suspended sentence
Until the very end, Menowin had hoped to escape imprisonment. Before the trial began, the singer said in his Instagram story that he would be happy if "the whole spook" would finally be over and that he hoped that everything would go well in the retrial. "It's been with me for almost two years now and I'm really running out of strength," he added.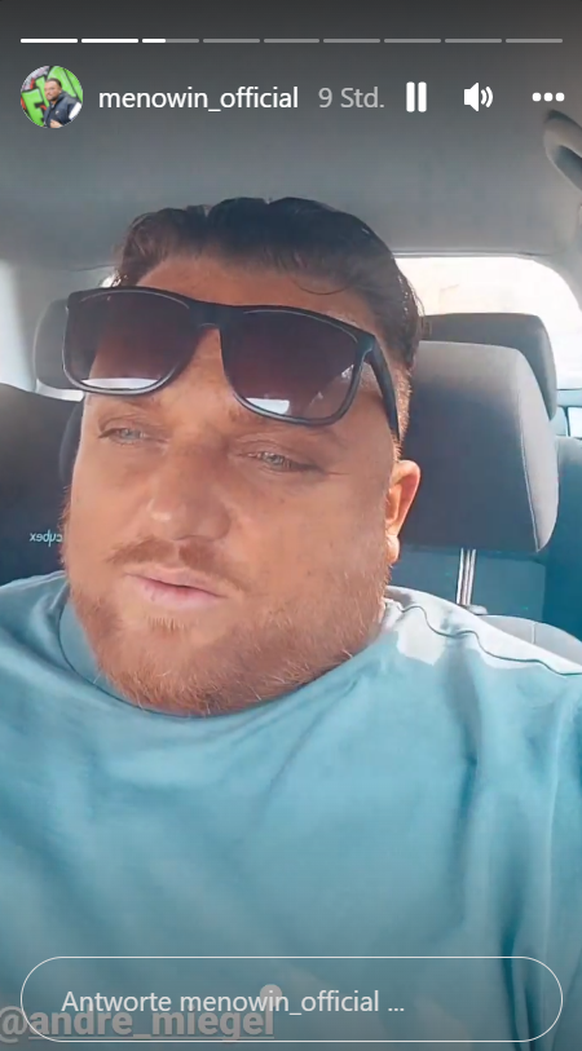 Shortly before the trial began, Menowin spoke to his fans. picture: screenshot instagram/menowin_official
Menowin's lawyer Claus Eßner also appeared very confident before the proceedings. "Today I expect that this will finally come to an end, like the end we had at the district court in 2020, namely probation," he said shortly before the negotiations "RTL" announced. "No handcuffs will click today. That's for sure."
"DSDS" candidate had to justify himself before the judiciary
In view of the optimistic forecast, the final verdict is all the more sobering: Menowin Fröhlich has to go to prison for 14 months – and without parole. Originally, a year's suspended sentence was set for the singer, but because there is another penalty order against him for fraud, he has to be behind bars for two extra months.
It's not the first time Menowin has gotten into trouble with the law. The 34-year-old had to serve four years behind bars for dangerous bodily harm and fraud. Now the singer has to go back to jail – even though he had sworn to get better. "It's a place I never wanted to go to again. That would be really awesome. Everything would break in me," the magazine quoted "Celebrity Flash" from the documentary "Menowin – My Demon and I".
After drug problem: Menowin is "clean" today
Menowin has had a drug problem since a young age. According to the broadcaster "RTL", he is said to have admitted during the process that he had taken coke for the first time when he was 19. After a withdrawal, however, he is now totally "clean". No coke, no alcohol, "at most a non-alcoholic beer when the Bundesliga is on," said the 34-year-old in the courtroom.
(fw)
Source-www.watson.de