Johnny Depp and Amber Heard have been divorced for 5 years now, but face each other again in US court, where they accuse each other of defamation.
Two years of marriage and about as many trials. Actors Johnny Depp and Amber Heard, married from 2015 to 2017, find themselves today once again in court, this time in the United States. They have already clashed in court in 2020, in London, during a lawsuit that Johnny Depp lost.
Like an echo of 2020, this trial is an opportunity to dive into the couple's unpleasant intimacy, which risks tarnishing their image a little more.
• Why a new trial?
The trial started on Monday April 18 is taking place in Fairfax, a small town in the state of Virginia near Washington. Johnny Depp and Amber Heard find themselves confronted with it, accusing each other of defamation.
This trial stems from a column published in 2018 in the washington postin which Amber Heard described herself as a "victim of domestic violence" bullied by society after coming out of silence two years earlier.
After the publication of this tribune, the star of Pirates of the Caribbeanwho denies ever hitting his wife, filed a defamation suit against Amber Heard, claiming $50 million in damages.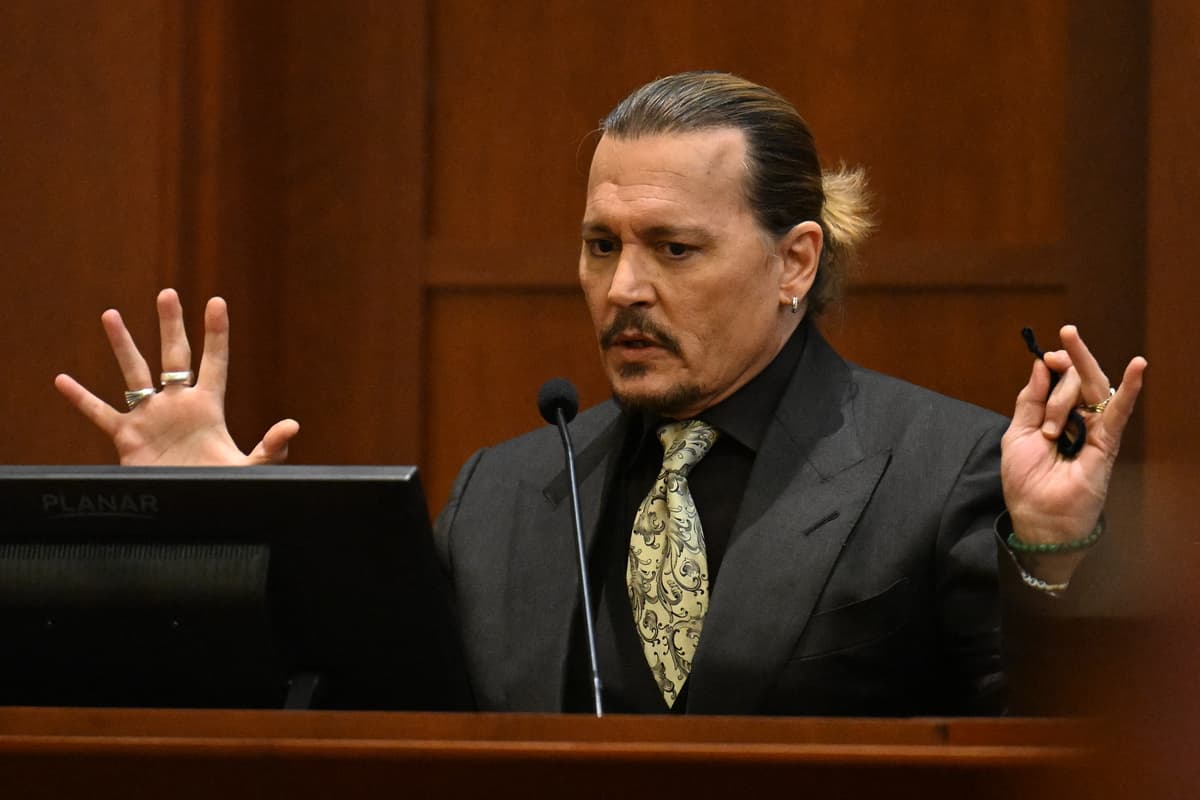 "The tribune, which implicitly accuses Mr. Depp of being an abusive husband, is categorically false" and aims to "generate positive publicity" around Mrs. Heard, a few days before the film's release Aquaman of which she is a star, he argued. The actress had counter-attacked, filing in turn a defamation complaint to obtain 100 million dollars.
"The futile complaint filed by Mr. Depp against Ms. Heard prolongs the abuse and harassment" he imposed on her during their marriage, she wrote.
• What are Johnny Depp and Amber Heard accusing each other of?
The actors accuse each other of violence. During the hearings, Johnny Depp, who testifies first, evokes the blows inflicted on him by Amber Heard "in his frustration and in his rage". "It could start with a slap, a shove. She threw a TV remote control at my head, a glass of wine in my face," he said.
He also contradicts the actress' accusations of violence and says he wants to "set the facts". He also explains that his ex-wife's accusations have "ruined" his career. Amber Heard has not yet testified.
In 2016, after only a year of marriage, Amber Heard filed for divorce and accused Johnny Depp of domestic violence. She files a complaint against him, and claims that he threw a phone in her face.
In the divorce proceedings, Amber Heard has withdrew his complaint for violence and Johnny Depp paid him seven million dollars (6.11 million euros), which the actress donated to associations.
In January 2017, after two years of marriage, Johnny Depp and Amber Heard divorce. The actors, who met in 2009, on the set of the film Express Rumand started dating in early 2012, got married in February 2015.
• Why is this new trial being held in Virginia and not in California?
Johnny Depp had filed his complaint in the state of Virginia, where the washington post is printed and where the legal framework is more favorable to claims of defamation than in California, where the two actors reside.
Both appear in person. The "casting" of this trial is Hollywood. billionaire Elon Musk, actors James Franco and Paul Bettany, actress Ellen Barkin should indeed testify or be quoted.
• What happened at the London trial in 2020?
If this trial looks like deja vu, it's because it looks terribly like the one that was held in July 2020, in London. At the time, Johnny Depp sued the tabloid's publishing company The Sun after a 2018 article calling him a "wife beater", an abusive husband.
The London trial had been the scene of revelations as detailed as they were sordid about the couple. Videos, photos, sound recordings, had plunged the court into the heart of their intimacy, the two actors accusing each other of violence.
"He explicitly threatened to kill me many times," said Amber Heard, calling the actor a "monster" when he was under the influence of drugs and alcohol.
Claims that Johnny had denied outright. He had himself accused the actress of having hit him, of having cheated on him with James Franco and Elon Musk. And defecating on their bed.
Winona Ryder and Vanessa Paradis, former companions of the actor, had both testified in his favor. The actor nevertheless lost his libel suit against the Sun. In early November 2020, a judge ruled in favor of the tabloid, finding that the qualifications of the Sun were "substantially true" because "the vast majority of the alleged assaults have been proven". Johnny Depp also had to pay just over 628,000 pounds (705,000 euros) to the Sun to cover his legal costs.
Despite multiple requests from the actor, British justice finally refused to appeal.
Source- https://www.bfmtv.com/people/tout-comprendre-pourquoi-johnny-depp-et-amber-heard-se-dechirent-encore-au-tribunal_AD-202204220262.html