Former spokeswoman for Zelenskyy
"He's like a ship's captain – and would go down as the last man on board"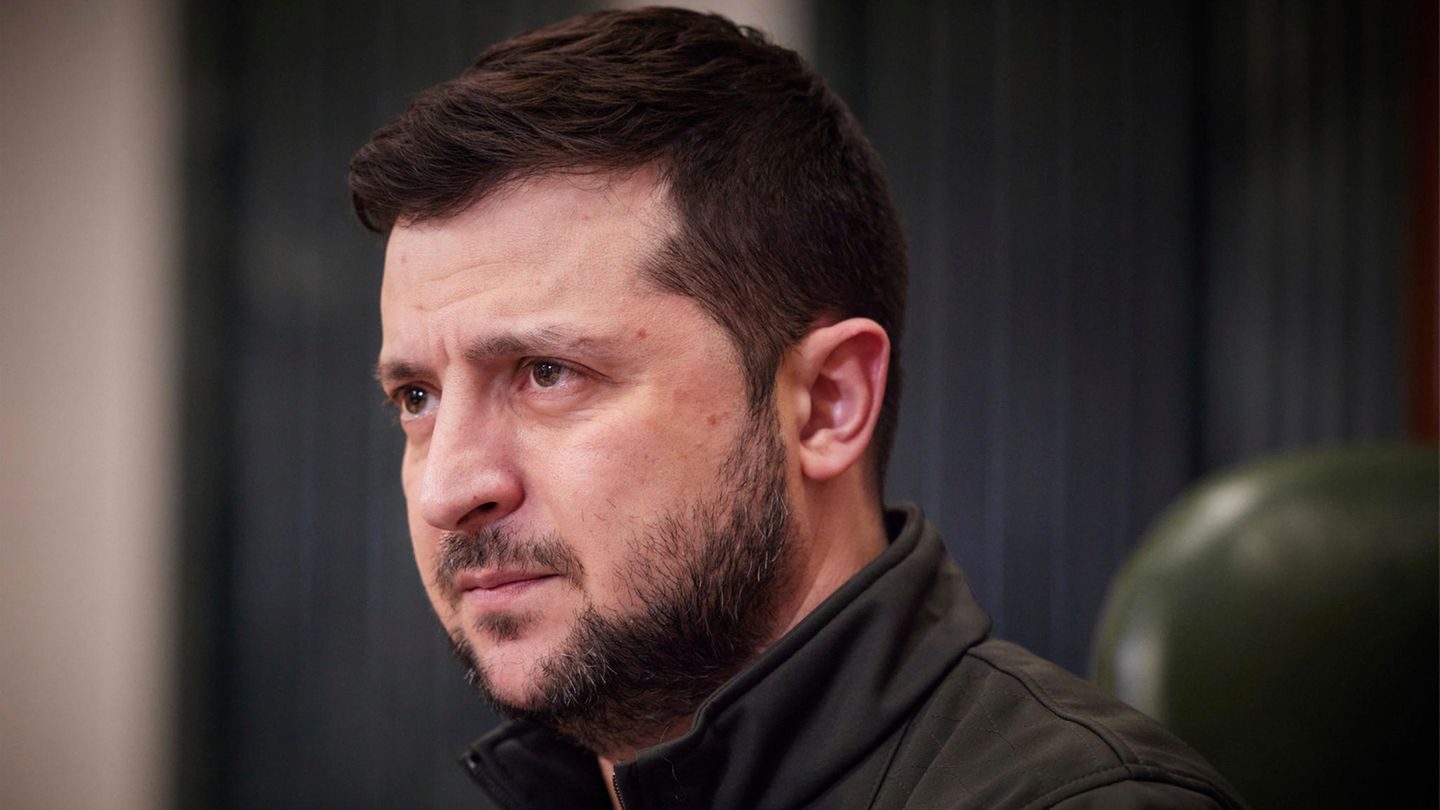 For two years, Iuliia Mendel worked as a spokeswoman for Ukrainian President Volodymyr Zelenskyy. She is not surprised by his actions during the war against Ukraine, she says.
During his early days as a politician, Volodymyr Zelenskyy was ridiculed by many experts. A former actor and comedian who has garnered more attention for appearing on TV shows than with any serious intentions.
He is now considered a hero, admired in most countries for defending his country against the Russian invasion.
Zelenskyi's former spokeswoman not surprised by his appearance

Selenskyj's former spokeswoman Iuliia Mendel is not very surprised. "He's the most dedicated person I've ever known. He never gives up," she told People magazine about her former boss, with whom she worked closely from June 2019 to July 2021. "I think his strength and courage surprised the world, but not me. I think westerners thought he was a comedian, but he's actually a lawyer," she explained.
In fact, Zelenskyj studied law before starting his career in show business. In Ukraine he was a well-known television star, taking part in the local version of "Let's Dance". Mendel compared him to a ship's captain in an interview with People. "[Er] has actually said in the past that if anything happens to this ship, he'll be the last man on board to go down," she said, noting that he seemed defeated to her.
He uses social media

For Mendel it is clear that Zelenskyj already has what Vladimir Putin is striving for: "If you are not successful in your private life, how can you be really successful in your professional life? That is the difference between Putin and Zelenskyj. Zelenskyj was already successful, famous, wealthy and happily married, and he brought that foundation of personal success and built on it to lead his country wisely," she explained.
Since the beginning of the war, Volodymyr Zelensky has kept his people and the world up to date via social media. In various videos, he declared that he was fighting for Ukraine and called on the West to help. During the election campaign, when he defeated incumbent Petro Poroshenko, Zelenskyy proved that he knows how to use social networks most sensibly.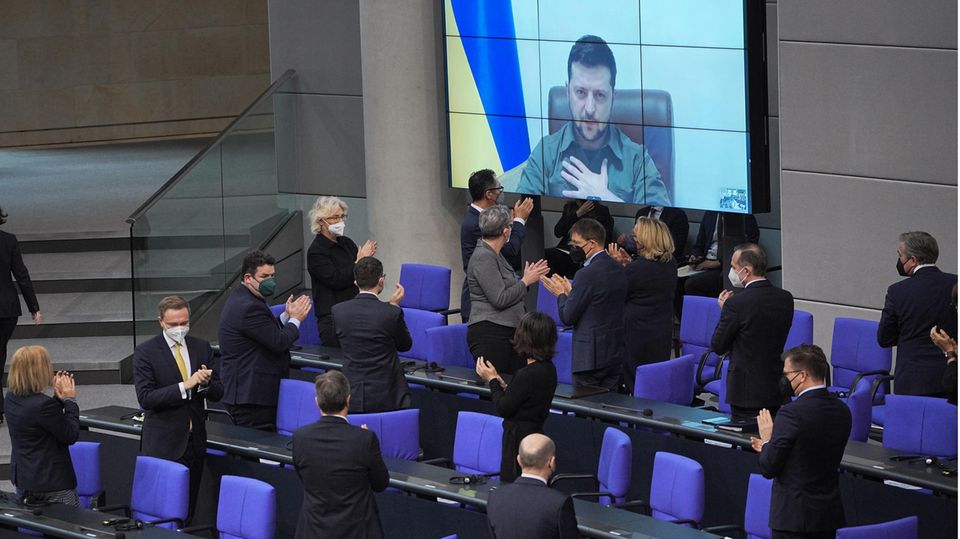 Even his wife Olena didn't think it was a good thing when her husband told her that he wanted to become President of Ukraine. "I'm a private person. But the new realities require their own rules and I try to abide by them," she once said in an interview with Vogue magazine. While her husband is the one who feels comfortable on the big stages, she prefers to work in the background. "I've found reasons for myself to do public relations. One of them is the opportunity to draw people's attention to important societal issues," she explained.
Today, hardly anyone would claim that Zelenskyj does not belong in politics. "No one will break us, we are strong, we are Ukrainians. (…) Life will triumph over death. And light will triumph over darkness," he said in a speech in the EU Parliament shortly after the war began.
ls
Source-www.stern.de