María Gabriel Ísler and Mauro Urquijo were in charge of frequently sharing multiple details of their sentimental relationship, such as when they were separated for a month.
However, this Saturday it was revealed that the 53-year-old actor from Manizales left the place where he lived with his partner in Santa Marta, from where he "took everything he could" without further explanation.
After that situation was made public on the entertainment program 'La red', on Canal Caracol, Ísler stepped out to respond to the issue from his social networks.
Read Also
From her personal Instagram account, where she has more than 11,600 followers, the trans model took the opportunity to send a message to Urquijo, where she described her relationship with him and her current determination.
"Thank you for these 3 years of living together by your side and for being my husband. With you I learned what true love was. Today we take different paths. You are an excellent man. I wish you the best. I make my divorce and separation public," she claimed.
Ísler showed several postcards with Mauro Urquijo in that publication, which confirms the information about the final break between the couple after their marriage in 2019.
This was the story with which the model made public from her social networks the breakup with the actor after he left the place where they both lived.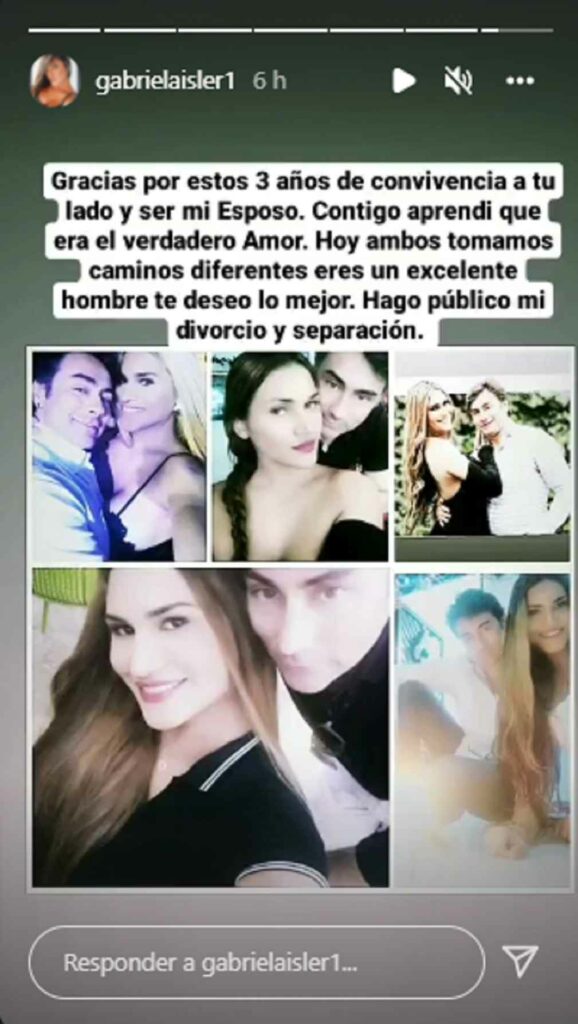 Source-www.pulzo.com