This Saturday, May 7, there was a new creative challenge in the kitchen of 'MasterChef Celebrity', which had three main ingredients: garlic, maraschino cherries and tree tomato.
The chefs were divided into pairs for the challenge and María Teresa Barreto was responsible for assigning the ingredients to each of the pairs. Cristina Campuzano worked for the first time with 'Estiwar G', who They presented a dish called 'El cucha Rausch', which had the cherry as its central ingredient.
Although they did not win the immunity pin, since the winners were Carlos Báez and Aida Bossa, Campuzano and 'Estiwar G' were among the most prominent.
(You may be interested in: "Ñero who respects himself belongs to Millionaires": 'Estiwar G' made things clear in 'Masterchef')
'Estiwar G' was seen without a costume in 'Masterchef'
Moments before the chapter ended, presenter Claudia Bahamón told the contestants that they would have to pack their bags because the next field test would be in a very special place, with the pin winners as team captains.
In the images they showed as a preview of the next episode, it was possible to appreciate how the celebrities will face a test on the water, where they will practice water skiing.
Read Also
And it is that precisely after having climbed on one of the tables arranged for the contestants, 'Estiwar G', whose first name is Luis Fernando Arias, slipped and fell into the water causing part of his costume to fall off. It was there that the participant's face could be seen for the first time without his particular glasses and hats.
Here, one of the images shown by Canal RCN: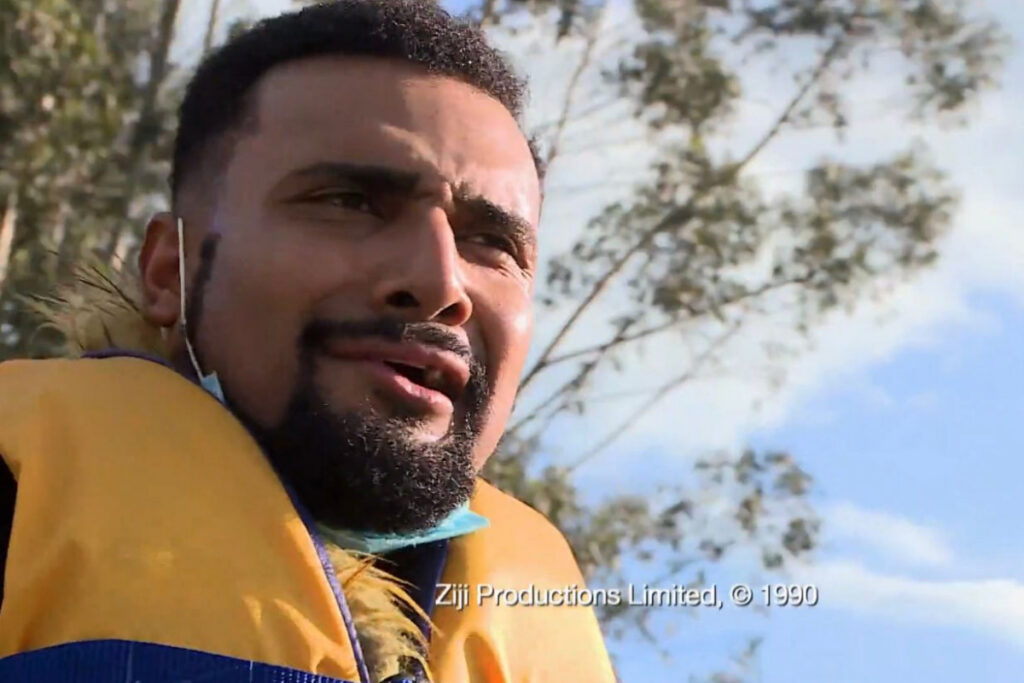 Source-www.pulzo.com