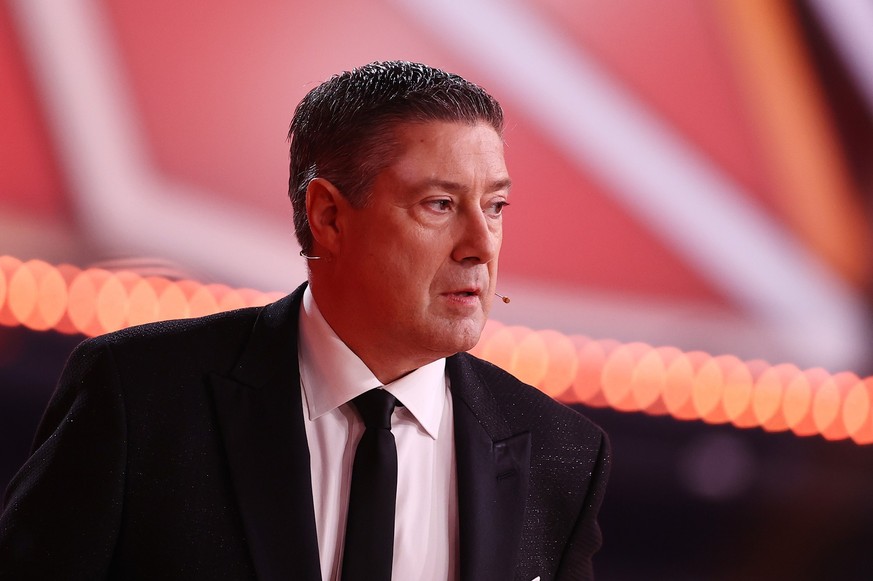 Joachim Llambi sees politics as responsible for the travel chaos.picture alliance/dpa/dpa-Pool | Rolf Vennenbernd
Joachim Llambi is in turmoil and sees big problems in Germany. He now vented his anger on Instagram, and his "Let's Dance" colleague Motsi Mabuse agreed.
Joachim Llambi outraged by travel chaos

Chaos has broken out at Germany's airports. And it seems that the "Let's Dance" moderator also got into the chaos at Frankfurt Airport. Angry about the situation, he wrote on Instagram:
"What's going on in this country? I haven't known it like this for 57 years."
As can also be seen in his photos, he describes how overcrowded the airport is and there are "endless mountains of suitcases without an owner". He also denounced the many delays that are now occurring on "almost every flight". Nobody really wants to take responsibility, the highest feeling would be "letters of apology from some CEO," he also said.
By that he means the CEO of Lufthansa, Carsten Spohr, as he revealed in a comment. He recently apologized for the numerous delays and cancellations. Lufthansa has already canceled more than 3,100 flights for July and August, with more being added every day. In the letter, however, Spohr also explained that the situation would "hardly improve in the short term" and would probably stabilize again "only next winter". Lufthansa staff responded with a letter describing the seriousness of the situation. Angry passengers would rip out monitors and throw employees with them.
Angry Motsi Mabuse agrees

But Llambi sees responsibility not only for the airlines, but also for politicians:
"Very questionable and inexcusable for one of the world's leading economies. Politicians are required, but apparently powerless and helpless."
He then linked the accounts of Lufthansa, Frankfurt Airport, Deutsche Bahn and all traffic light parties.
Many people agreed with him in the comments, but especially his colleague Motsi Mabuse. She explained that Lufthansa canceled her flight and then wanted to refund her the money, but she only received 10 percent of the sum.
(crl)
Source-www.watson.de