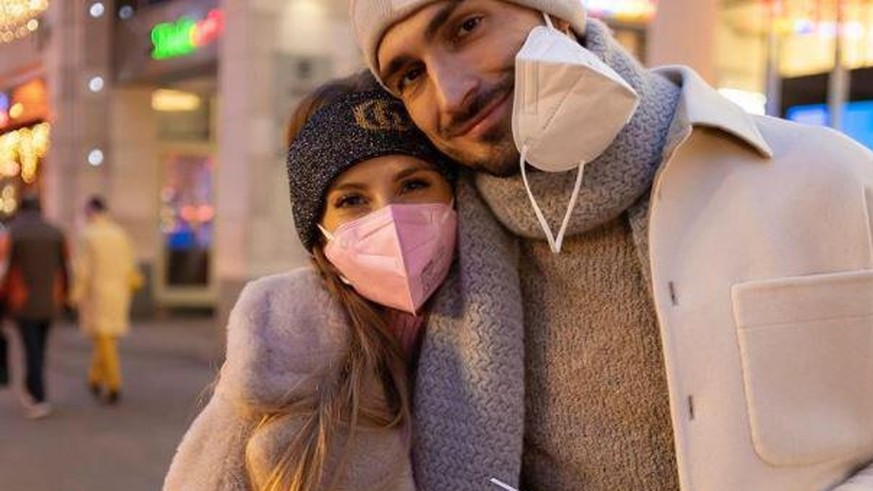 Mats Hummels posted this recording of himself and Cathy in November 2021.Image: Instagram/ Mats Hummels
Cathy and Mats Hummels show themselves again and again on joint recordings with their son Ludwig as a happy family. Since the summer of last year, however, there has been wild speculation that the presenter and the BVB player should no longer be a couple after 15 years. To date, the two have not spoken publicly about the reports of their alleged split. What is certain, however, is that Mats has been under contract with Borussia Dortmund since 2019 and also lives in the Ruhr area. Cathy stayed in Munich.
In addition to the rumors of separation, there has also been a stubborn rumor that Mats already has a new woman by his side: table tennis player and influencer Lisa Straube. Now the 21-year-old responded to comments about the kicker. Lisa made a clear statement.
Lisa Straube comments on Mats Hummels
In her Instagram story, Lisa Straube shared a screenshot of a comment under her latest post. A user asked her, "Where's Mats?" Lisa then replied, "I don't think it's very much your business." The user then replied: "That's right, it was just a joke." Lisa addressed this again and made it absolutely clear:
"But some 'jokes' are inappropriate. I don't interfere in your private/love life and make jokes about your girlfriend. That's just not proper."
In her story, Lisa responded to a comment about Mats Hummels.Image: Instagram/ Lisa Straube
In a longer statement, the influencer also said: "Many will now come with you: But you have to reckon with that and you chose it yourself. No! Why do you have to expect to get hate or news like this these days?" And further:
"Just because you're a public person doesn't mean it's any less rude, and that doesn't justify it. People will let you know what they want you to know and the rest is privacy. Of course I'm aware that It's not going to stop, but I just wanted to say it because these stupid 'expect' messages keep coming."
By the way: Cathy Hummels recently posted a new snapshot with Mats and Ludwig. The 34-year-old wrote: "Everyone is their own luck blacksmith – in the end happiness is what you make of it yourself. It's what YOU make of it. It's nice that you're here." In addition to a heart, she added the hashtag "familysupport".
(iger)
Source-www.watson.de