Updated on 4/20/2022 at 1:12 p.m
Ezra Miller has been arrested for the second time in just a few weeks.
Miller faces second-degree assault charges.
'Fantastic Beasts' star Ezra Miller has been arrested again. This is according to a press release from the Hawaii Police Department. According to the report, "a 29-year-old visitor from Vermont was arrested on Tuesday (April 19) for second-degree assault." The officers who were summoned identified the attacker as Ezra Miller, it said.
The star is accused of throwing a chair at a 26-year-old woman after a disagreement. The victim sustained a cut on his forehead. The victim declined the offer of treatment for the wound.
Miller was arrested at around 1:30 a.m. on a nearby road and released around two and a half hours later. The investigations in the case are still in full swing, an aftermath seems at least conceivable due to Miller's recent escapades.
Second incident within a few weeks
Miller had only attracted negative attention at the end of March. Also in Hawaii, he rioted in a karaoke bar in Honolulu in such a way that the police had to intervene and arrested the star for disturbing the peace and harassment. He yelled obscenities and tried to grab the microphone from a 23-year-old visitor. According to the police, this constituted an administrative offence. He later attacked a 32-year-old man who was playing darts. This constitutes harassment.
Since 2016, Miller, who identifies as a non-binary person, has embodied the lightning-fast superhero The Flash in the DC Extended Universe. Miller has also starred as Credence Barebone in the Fantastic Beasts franchise.
© 1&1 Mail & Media/spot on news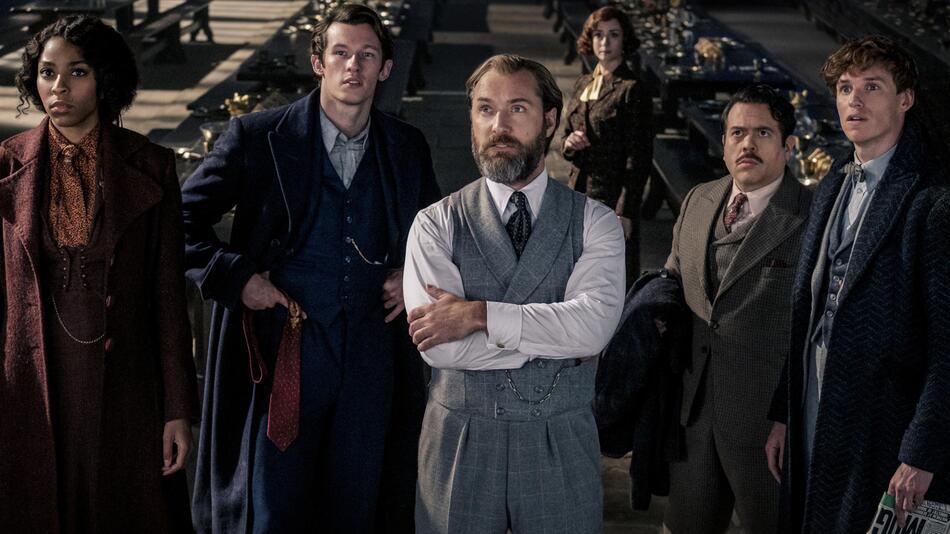 The dark and powerful wizard Gellert Grindelwald (Mads Mikkelsen) wants to seize control of the magical world – and worse! Professor Albus Dumbledore (Jude Law) knows he can't stop him alone. So Newt Scamander (Eddie Redmayne) and a squad of wizards, witches and a brave muggle baker must embark on a dangerous mission to stop Grindelwald and his followers. But what secrets does Dumbledore have – and how long can he keep them hidden? That's what fans of JK Rowling's magical world can see in "Fantastic Beasts: Dumbledore's Secrets" in cinemas on April 7th.
Source-web.de