Over time, answers have emerged to the mysteries surrounding the death of Selena Quintanilla, one of them is the reason that led Yolanda Saldívar to end the life of the "Queen of Tex-Mex" on the morning of March 31, 1995 .
Movies and series have been released about the trajectory and tragic death of Selena Quintanilla, however, the true reasons that led her great friend and president of her fan club to assassinate her by shooting her in the back had not been revealed.
Death of Selena Quintanilla
Yolanda Saldívar said she was a great admirer of the singer and over time she gained the trust of both her and her family, which made her the president of her fan club where she received money that she would later steal.
Selena's family discovered in 1995 that Yolanda Saldívar had taken money from the fan club and boutique accounts, of which she was the administrator, for which she was fired the first week of March.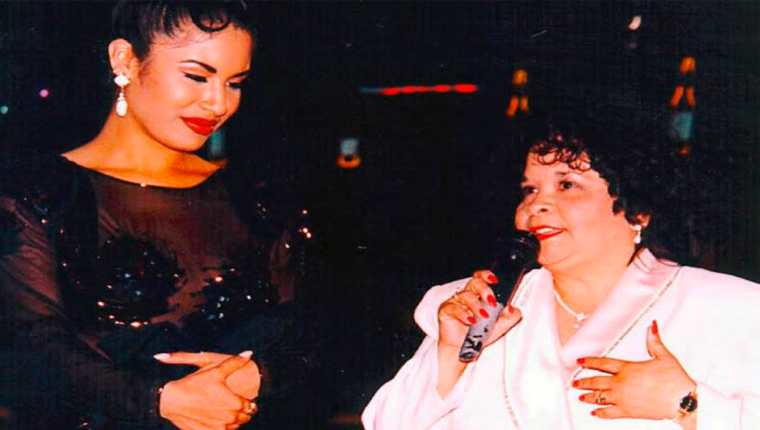 Yolanda had missing records in her possession and therefore agreed to meet with the interpreter of "Como la flor" at the motel where she was staying, however, she pointed a gun at her and when the singer tried to flee, Saldívar shot her.
Seriously injured, Selena arrived at the hotel lobby to ask for help while Yolanda Saldívar chased her. Despite the efforts of medical personnel, the singer died from blood loss.
Why did he kill her?
After the doubt tormented Selena's fans, on October 9, 2017 Yolanda Saldívar finally revealed the reason why she had murdered the singer despite the fact that she constantly assured that she had great affection for her.
In an interview for Univision, Saldívar said that she had tried to simulate an assault to avoid going to prison for the theft of 200 thousand dollars that she did while she was the administrator of the boutiques and the fan club.
He explained that for this reason he shot her in the leg, but realizing how far he had gone and that he had gotten out of control, he aimed at her a second time, injuring the singer in the back.
Saldívar was sentenced to life in prison at Mountain View Jail in Gatesville, Texas, but could be paroled in 2025 after serving 30 years of her sentence.
In 2014, he requested his release, citing health problems derived from his confinement, although the authorities had denied this due to not having sufficient evidence, this could be a reality soon. It has also been pointed out that he wants to get out of prison because he has received death threats from inmates who are followers of Selena.
Source-lapagina.com.sv