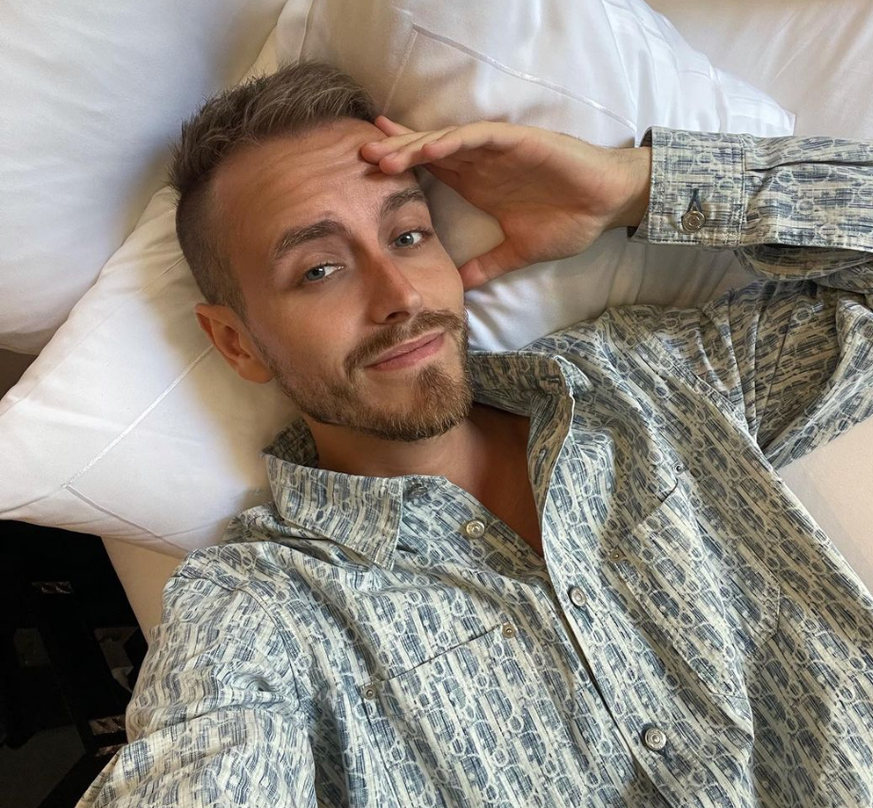 Youtube star Julian Classen announced the separation from his wife Bibi Classen in May.picture: instagram / Julienco_
The speculation about Bibi and Julian Claßen does not stop. Since the former YouTube dream couple shocked fans with their separation a few weeks ago, the two have been seen again and again with supposedly new partners. Most recently, it was Julian Claßen again, who properly fueled the rumors about his relationship status. Because a certain woman has now been seen more often by his side.
Julian Classen sends spicy holiday greetings
While Bibi diligently presents her outfits on Instagram and posts visits to the hairdresser, it looks very different in her ex-partner's Instagram story: The man from Cologne is on vacation right now. And not alone, but with company. In his story, the father of two shares with his 6.3 million followers how he enjoys the sun with a drink in his hand – from a very spicy angle.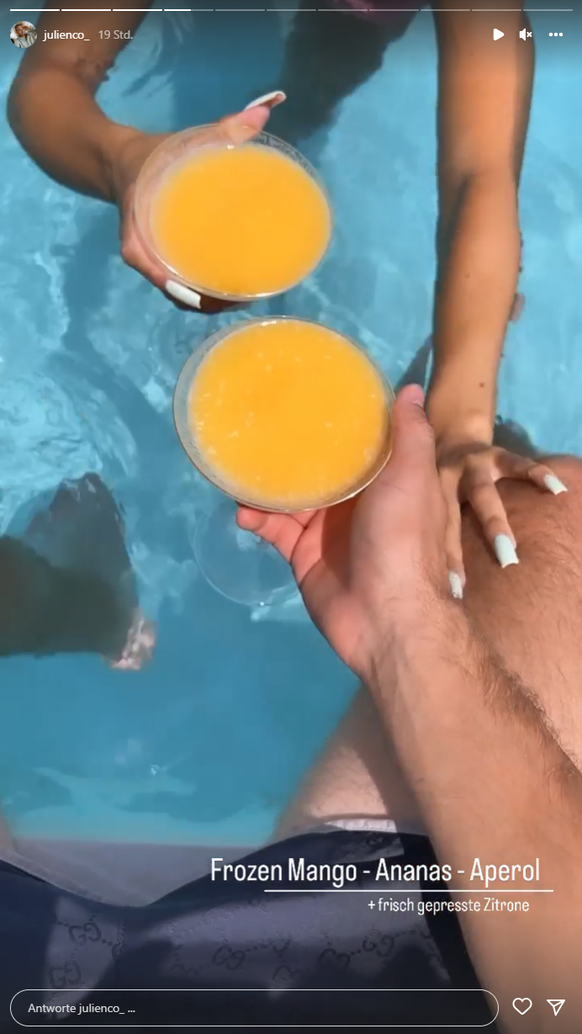 Julian Classen shares meaningful pictures from vacation. picture: instagram / julienco_
In his story, Julian can be seen in the pool, his legs dangling in it, his right hand holding a cocktail into the camera. But a young woman cools off in the pool. Although her face cannot be seen, her hand and nails are – and they are reminiscent of the current manicure by influencer Tanja Makarić.
Tanja Makarić is very open with Julian Claßen
Recently, the YouTube star has been seen more often alongside Tanja Makarić. She solved the mystery herself, because Tanja Makarić also posted a boomerang in her own Instagram story: reflected in a glass door, you can see the athlete relaxing on a lounger by the pool. Julian Classen is lying next to her. The marking confirms that it is actually the Youtuber.
It's the first time the two have appeared together on social media. The excitement among the followers is correspondingly high. Well-wishers are already piling up under the pictures of Bibi Classen's ex-partner: "I hope that you will be happy with Tanja and that you are," writes a user. Another commentator wishes the 29-year-old "good luck with Tanja". Although his followers are sure of Julian Claßen's new relationship status, the couple has not yet confirmed their supposed love.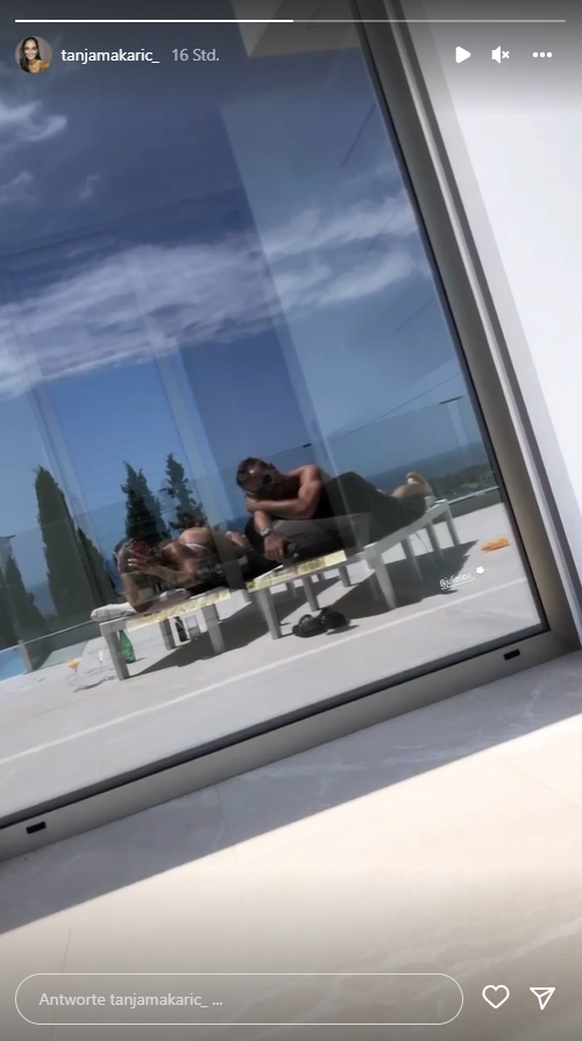 In her story, Tanja Makarić shows herself with a man. Julian Claßen is tagged.picture: instagram / tanjamakaric_
Surprising separation from Bibi Claßen
The social media star had been with the mother of his two children, Bibi Claßen, since school. Julian married his childhood sweetheart in 2018, before their son Lio and two years later their daughter Emily were born in the same year. In May 2022, the YouTube dream couple then surprisingly announced their separation.
(ckh)
Source-www.watson.de