Zeta 93 FM, LaMusica, Mega TV and Spanish Broadcasting System (SBS) will pay tribute to the 100 years of life of Ernesto Antonio "Tito" Puente at the 39th edition of the National Zalsa Day (DNZ2023)which will take place on March 19.
His son Tito Puente Jr. along with great guest artists such as Orestes Vilato, Nicky Marrero, Endel Dueño, Frankie Figueroa, Frankie Morales, John "Dandy" Rodríguez and José Madera will celebrate by playing the greatest hits of the "King of Latin Music" on stage. " among which are: "Hey how it goes", "Ran Kan Kan" and "Para los Rumberos".
"The legacy of more than 50 years of Puente known as 'The King of the Timbal', 'The composer and musician with the eternal smile' and 'The godfather of Latin jazz and salsa' will be exalted in front of more than 20 thousand people in the DNZ2023 and we are sure that all the salseros will enjoy that presentation", said Marcos Rodríguez "El Cacique", announcer and programming director of the salsa station.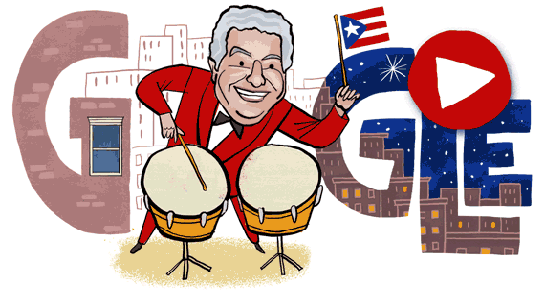 For his part, Sixto Pabón, vice president of SBS, said that "we are very honored to be able to celebrate at DNZ2023 one of the artists who contributed the most to popularize Latin music in the United States and in the world."
Meanwhile, Víctor Roque, general manager and vice president of sales of SBS, expressed that "the merits, wide experience and influence of Tito Puente left an indelible mark on music. At SBS we are already working with all the necessary logistics to receive thousands of Latinos, Hispanics and Caribbeans who have called us to purchase their arena, VIP and general admission tickets. In the same way, we have clients who bet on DNZ2023 to join the experiences that we want to offer the public".
Puente, who was born in New York, recorded over 120 productions and earned four Grammy Awards, 11 nominations and several honorary doctorates. Likewise, the artist was a virtuoso not only with the timpani, but with the piano, saxophone and vibraphone.
Puente managed to successfully transcend both jazz, West Indian rhythms and tropical music, and in his presentations he always played the timpani standing up, not sitting down as was customary then. Among his albums, "Top Percussion", "Dance Manía", "Puente in Percussion", "Cuban Carnaval", "El Rey del Timbal" and "El número 100" stood out.
The sale of arena, vip and general admission tickets for #DNZ2023 can be purchased through the PR Ticket portal.
Source-news.google.com